The inspiration came from sesame flatbreads from Trader Joe's.  A full flatbread is actually two servings (and 500 calories) so I tried to come up with a creative way to use half the flatbread.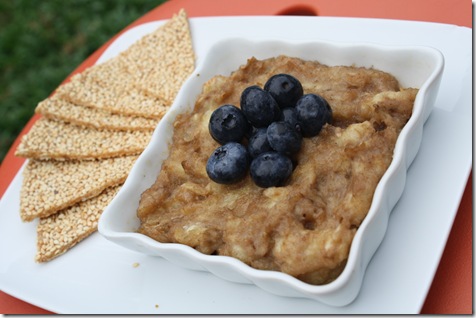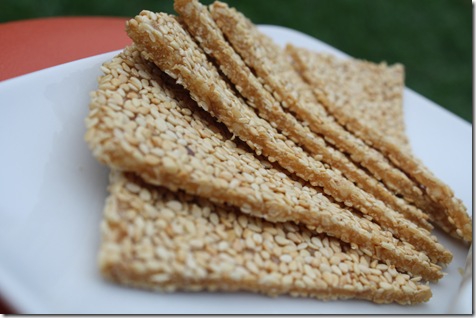 Ingredients:
1 banana
1/4 cup almond milk
2 pinches cinnamon
1 pinch ginger
1 tablespoon maple syrup
Toppings: blueberries
Serve with sesame flatbread or pita bread
Directions:
Preheat oven to low broil.
Thinly slice the banana
In a small pot, combine banana with almond milk and spices.  Heat on low, stirring constantly and mashed down with a spatula to create a paste.
Grease ramekin and pour in banana mixture.
Pour maple syrup on top.
Place in oven and cook for 5 minutes or until the banana dip starts to brown.
Top with blueberries.
Serve with flatbread or pita chips.
I must say – this was a fun breakfast to eat!  🙂