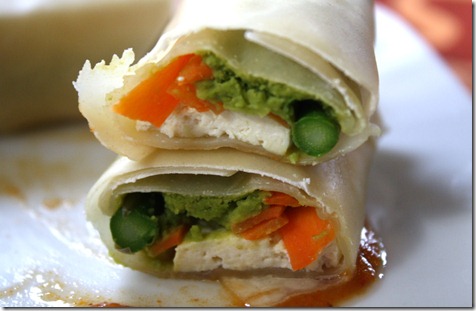 Ingredients (for 6 rolls):
1/3 block extra firm tofu
1 carrot
6 spears of asparagus
6 tablespoons spinach hummus
6 egg roll wraps
Olive oil for drizzling
Sauce for dipping – I used a coconut curry sauce (from a jar)
Directions:
Preheat oven to 400 degrees and grease a casserole dish.
Shave carrot using a veggie peeler to create long, thin strips.  Rinse asparagus.
Slice tofu block into 12 thin pieces.  No need to drain.
Remove 6 egg roll wrappers from package.
In center of egg roll, place asparagus spear, 1/6 of the carrot strips, 2 pieces of tofu, and a tablespoon of hummus.  My recipe for hummus is so thick you can literally roll it into a ball and then into a long tube.
Fold sides in, fold up bottom flap, and then tightly roll.  Use a drop of water to seal the second flap down and place into greased casserole dish.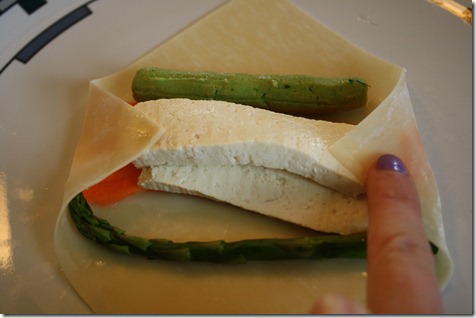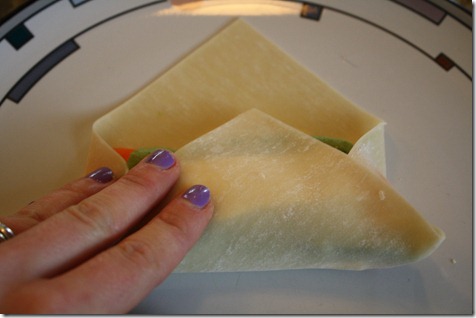 Repeat with other wraps and brush with olive oil.
Bake at 400 degrees for 15 minutes, plate, and serve with dipping sauce of your choice.