I kicked the morning off with this delicious green juice – I haven't been really into juicing lately, but I was craving this!  It was good.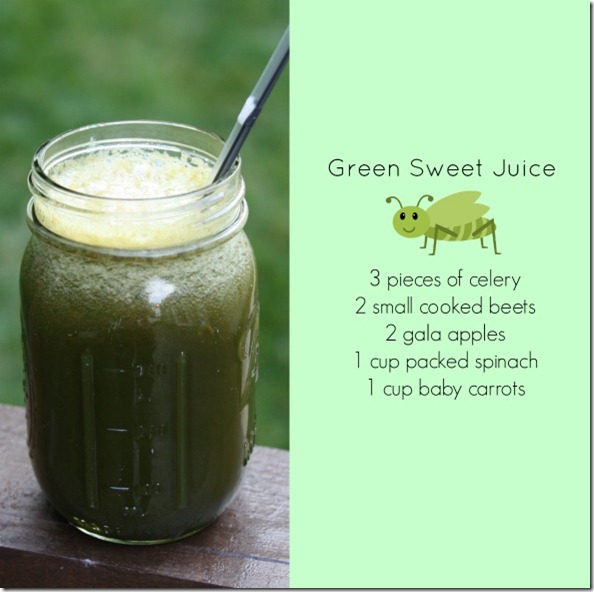 And when everyone else woke up, I had the rest of my breakfast – eggs, spinach, and toast.  I am a total frozen spinach convert.  That stuff is amazing for eggs, smoothies, and baking.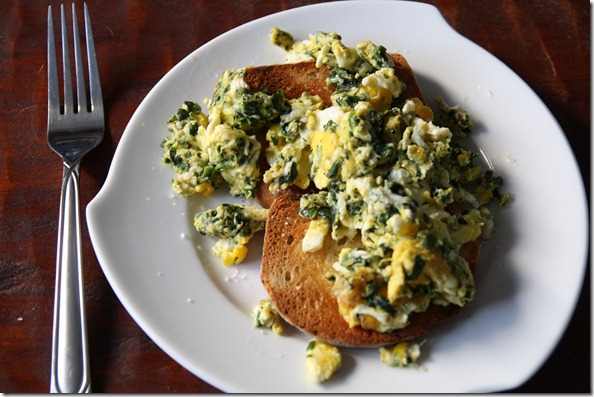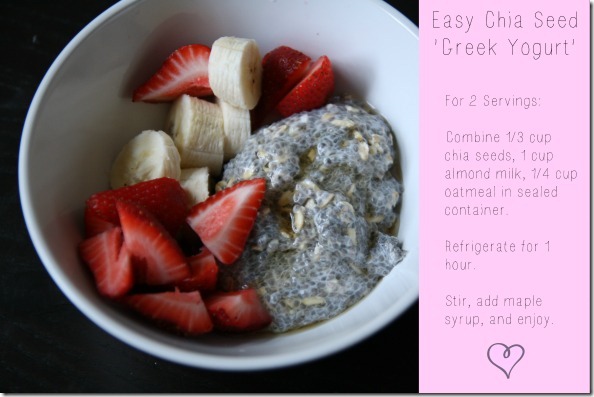 Speaking of favorite things, Chia Seed Pudding is my new thing.   I cannot get enough of it and have been eating several bowls a day.  Not a bad thing since chia seeds are packed with so much protein, fiber, and Omega 3s!  I use the super simple recipe above to make two servings.  The key is to drizzle some maple syrup on top right before you eat it.  I want some right now…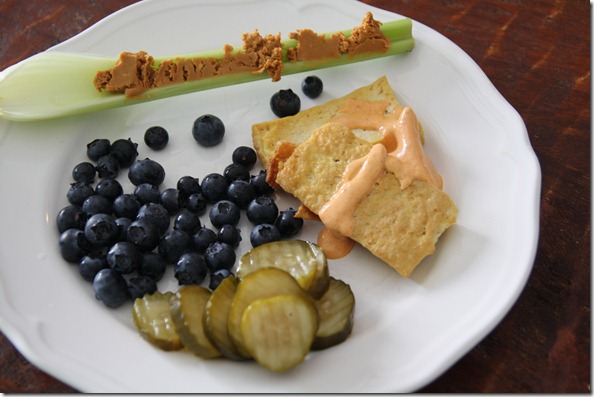 This was one of those "I don't know what to eat" meals.  Blueberries, pickles, tofu with aioli sauce, and a piece of celery with peanut butter.  Weird but oh well.  It hit all my food cravings.
If Chia Seed Pudding is in the fridge, I am going to eat it…
I also had some of these Roasted Chickpeas, which I had made in bulk earlier in the day.  I drizzled some cinnamon, chili powder, and honey on the beans before roasted them at 375 for 20 minutes.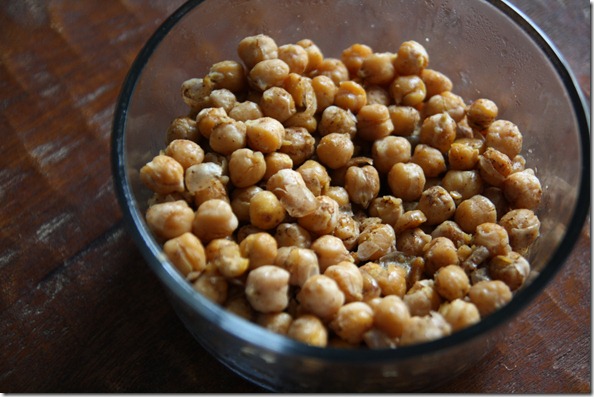 More eggs!  I'm really embracing the Bradley Method philosophy of egg eating during pregnancy.  Good thing eggs are my favorite food…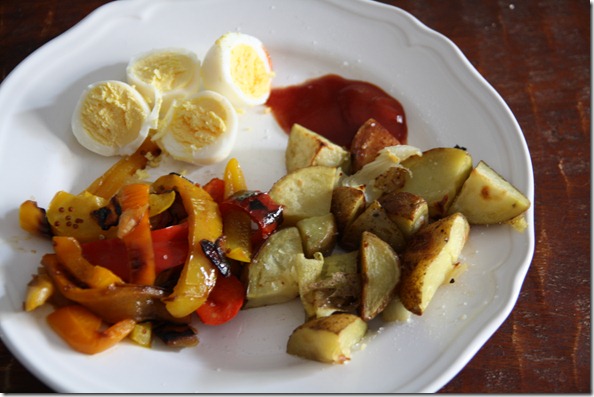 And an entire bag of popcorn while watching back-to-back episodes of Parenthood, which is my new favorite show.  My stomach hurt after this…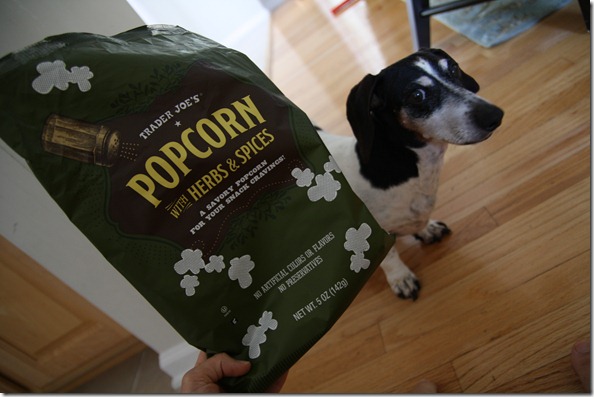 Maggie photo bomb!
Speaking of Maggie cuteness… Look what a reader named Adrienne made for us!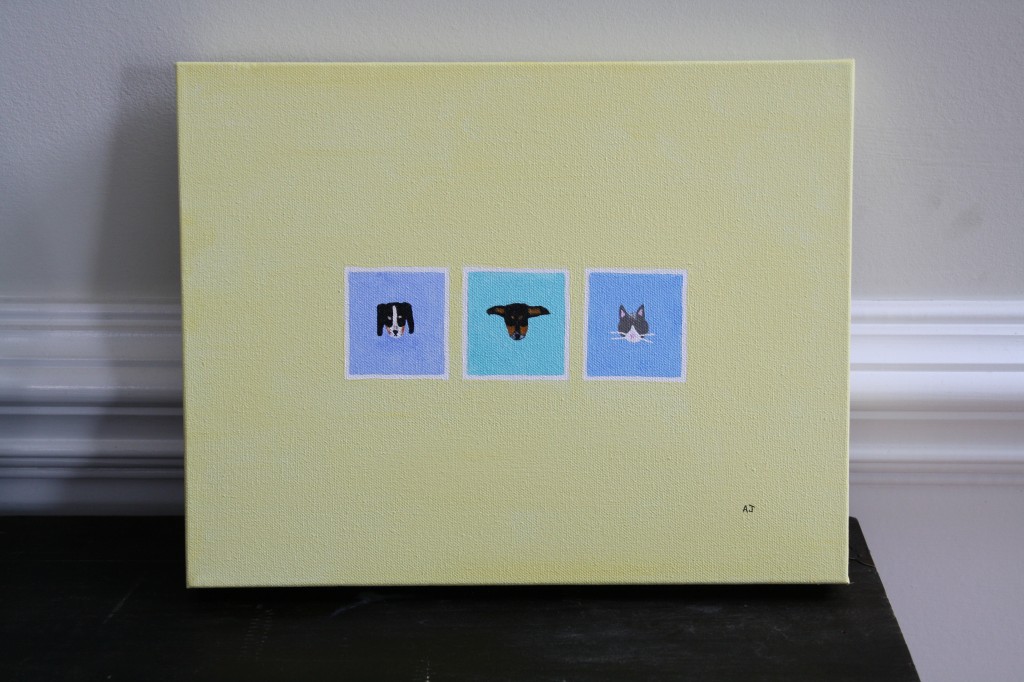 It's a little painting of Maggie, James, and Ferguson. Â Isn't it adorable? Â I love how James' ears stick out because that's what they really do in real life. Â The painting now lives in our guest bathroom; you can see what it looks like hung up here. Â I absolutely love it! Â She even made me a mini painting of our dearly departed Pippa; that painting is above her little urn. Â <3 Â So thoughtful, right? Â I think this would make such a cute gift – you can learn more on Adrienne's Facebook page and Etsy shop.
What's the best thing you ate today?