My favorite restaurant in all of Charlotte is Luna's Living Kitchen.  They "specialize in the art of living foods, serving organic, plant-based cuisine, smoothies and cold-pressed juices."  There's no other restaurants like it in Charlotte, and it's so good.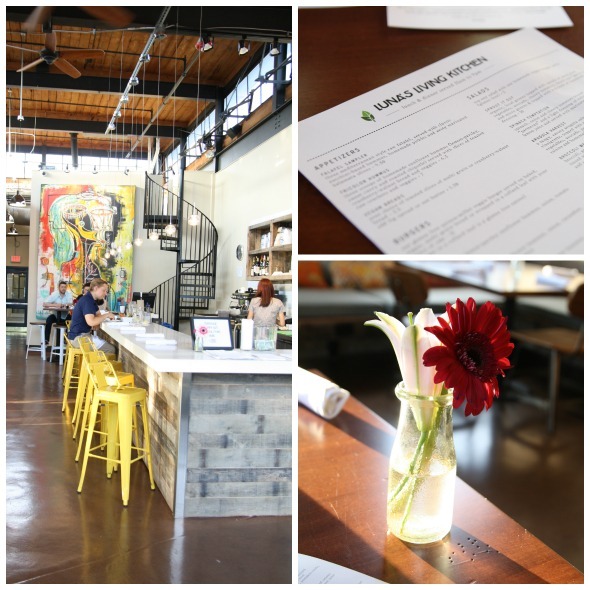 My favorite thing to order at Luna's is the quinoa veggie burger wrapped up in a collard green 'bun.'  It's so fresh and tasty, thanks to the addition of hummus and pickled relish.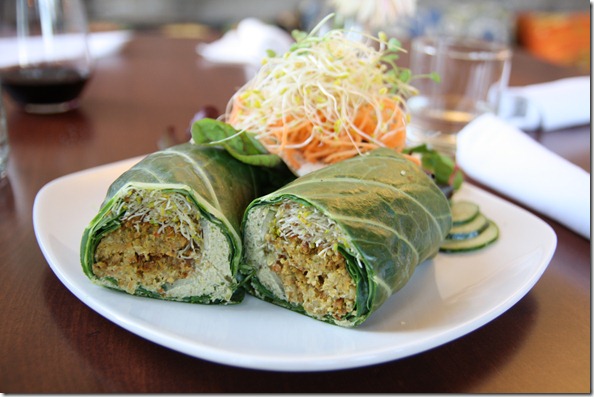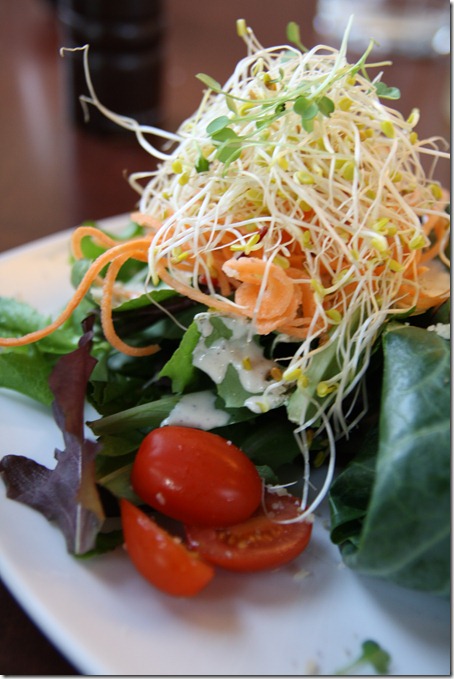 I've been thinking about this sandwich non-stop and decided to try my hand at something similar at home… You see, the reason that Luna's is so good is that every time I eat there, I think, "I could never make this at home."  Each dish includes a million unique ingredients and flavors. 
But then I remembered that I have some collard greens in our garden, just waiting to be picked!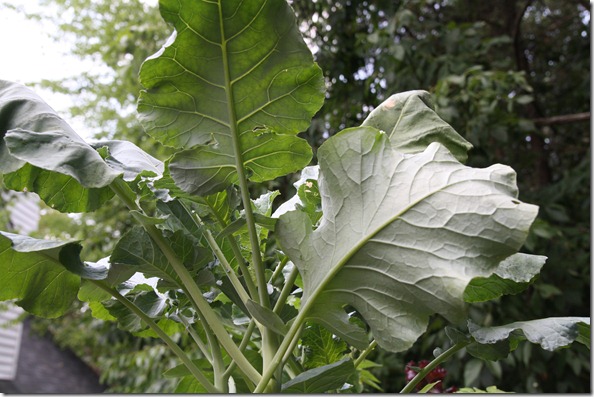 Oh, we also have some tomatoes coming up.  Finally!
Anyway – here was 'my version' of my Luna's dish.  I used Emily's black bean burgers as the base.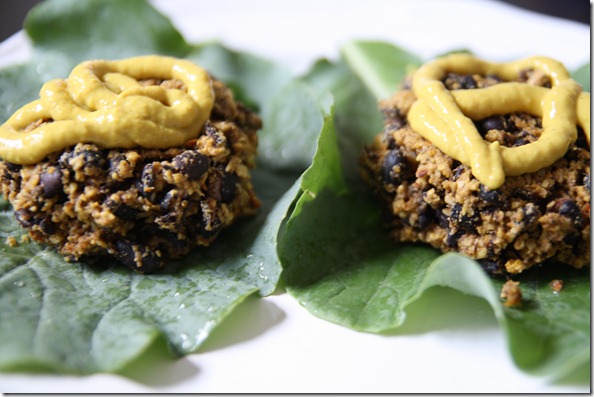 While totally delicious, it was not the same.  Not the same at all!  Hah.  No surprise there…
So in addition to attempting to fulfill a pregnancy-related food craving, I spent the morning catching up on work, going on a torturous walk/run, tidying up my kitchen (I have a new personal goal in life – never let dishes sit in the sink… Hahahahahhahaha) and shipping out a fun package.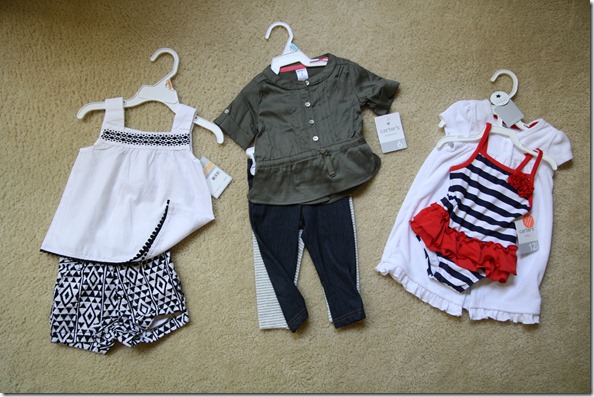 My friend is having a baby shower this weekend – she's having a little girl.  My friend is one of the classiest dressers that I know, so I felt a lot of pressure when picking out baby clothes… I went with neutral colors.  You like?  Heck, I'd wear all of those outfits if they came in my size…
Whatcha up to today?  Fulfilling any food cravings?  Heading to your favorite restaurant?  Getting work done?  Tackling the mountain of weekend dishes in your sink!?