This week has been craaaaazy so far.  A lot of fun…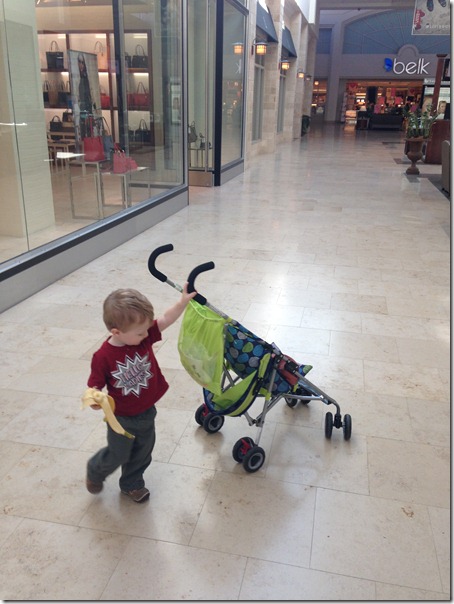 … And a lot of work.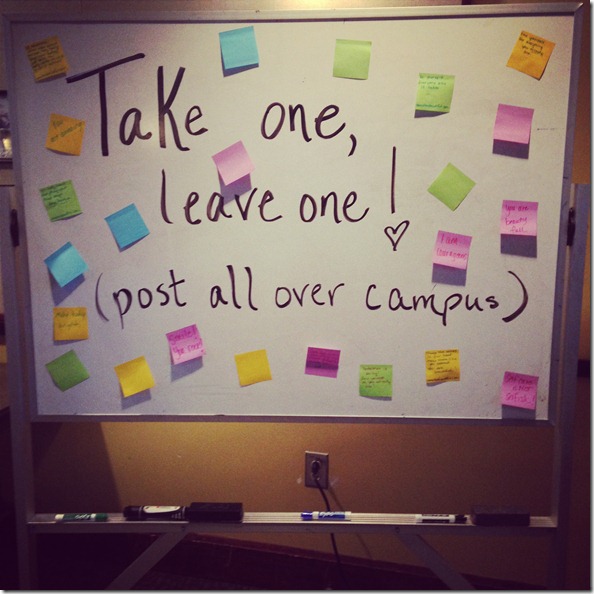 This week is National Eating Disorder Awareness Week, which is always a huge deal for Operation Beautiful.  On Monday, I spoke at University of North Carolina Pembroke.  On Tuesday, I spoke at Davidson College.  And tonight, I'm flying to Reno for an event at the city's University of Nevada branch.   Needless to say, I'm a bit sleep-deprived – but I'm so happy to spread our positive message during such an important week.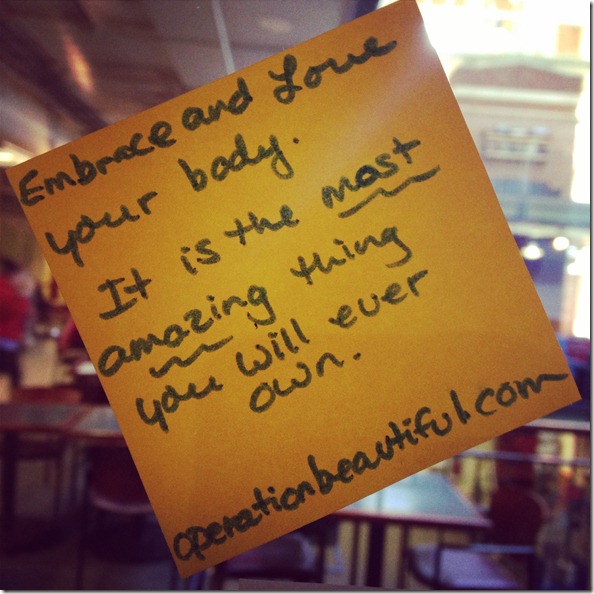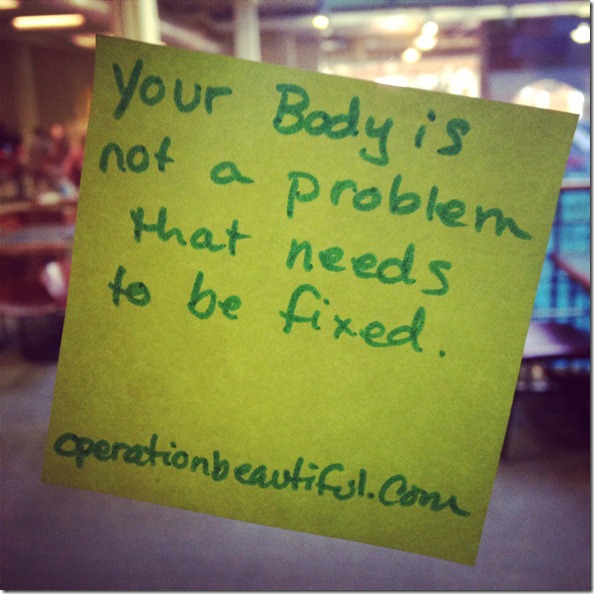 So… I figure there's no time like the present to share my thoughts on switching to a paper calendar!  Because if my new paper calendar can handle this crazy week, then it can handle pretty much anything.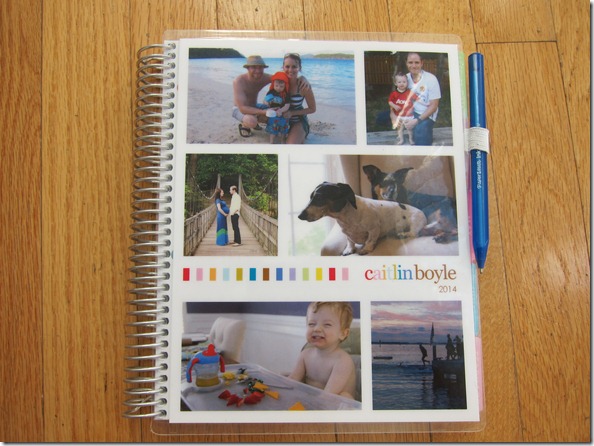 I was inspired to purchase this Erin Condren planner after reading about it on The Shu Box.  I think the decision to switch was brought by several things.  First, I stumbled upon my high school planners, which were EXTREMELY detailed (like, crazily…  I guess I spent a lot of class time doodling in my planners!).  Looking back on my 17 year old self was inspiring… I really had everything so neatly organized.
But as an adult, I have relied exclusively on Google Calendar.  Now, don't get me wrong.  I think there are lot of great aspects of electronic calendars, mainly that you can sync it up with your smart phone!  I love being able to check my phone when I'm out and easily access conference call information or important addresses.
However, a few months ago, I realized that my love affair with Google Calendar was definitely waning.  I couldn't get a clear grasp on what needed to be done and when, and I felt the need to write things out to efficiently plot my work schedule.  My desk was covered in To Do Lists and Post-Its, and the breaking point was a few weeks back, when I lost a VERY IMPORANT To Do List and freaked out.  There was so many important things written on that little scrap of paper! I tore apart my desk looking for it (and eventually found it – thank goodness), but the experience made me realize that it would be nice to keep everything – appointments, To Dos, and deadlines – all in one spot.  It's harder to misplace a whole book than one tiny sheet of paper.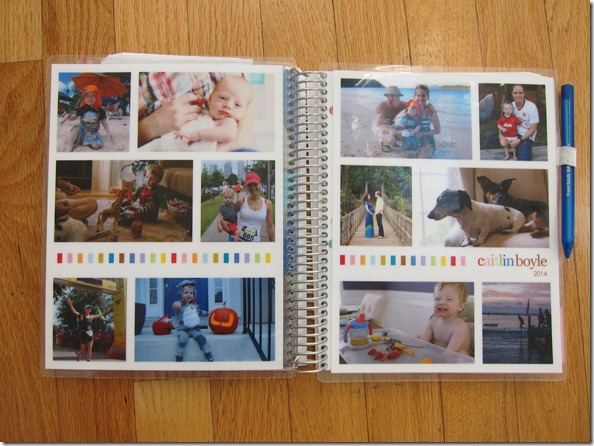 Now – this Erin Condren planner is definitely pricey, but it's so thoughtfully organized, but most importantly, the quality of the cover is very high.  It's reinforced and strong.  Oh, and I love that you can customize the photos on the front!  It's nice to have pictures of my family on my planner.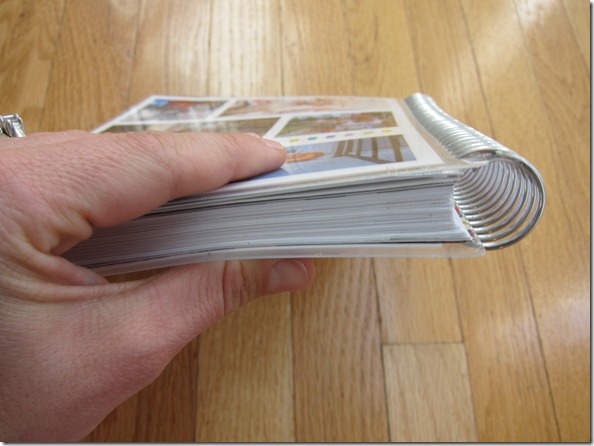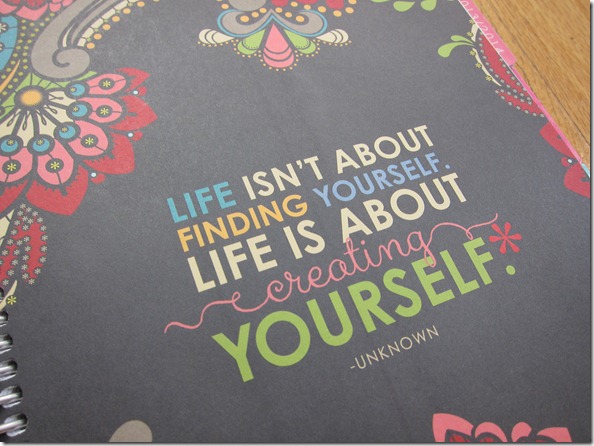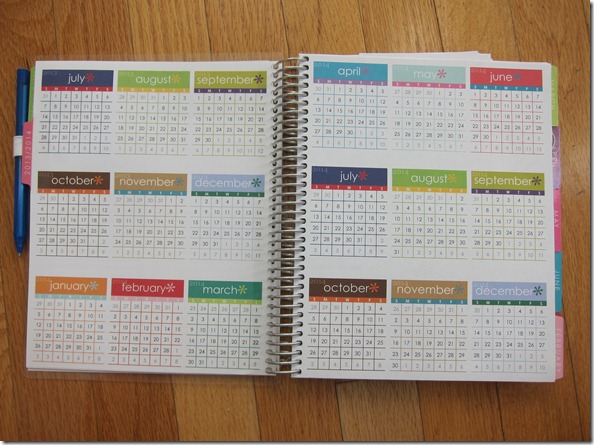 There are multiple ways to look at each month – there's a larger yearly view, a monthly view, and a weekly view.
Here's the monthly view: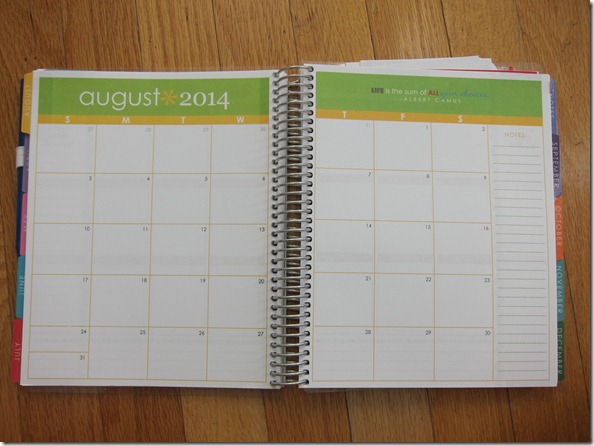 Here's the weekly view: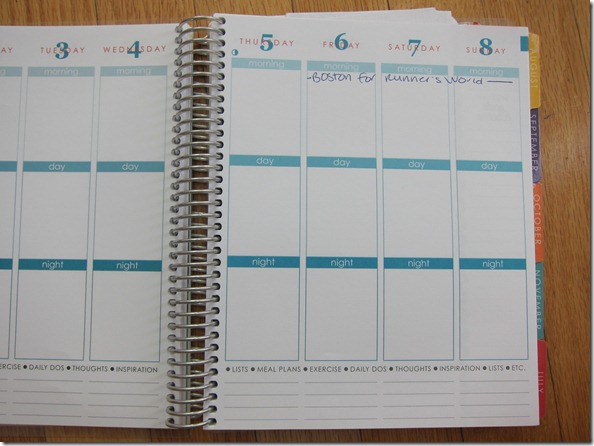 Oh, and there are sections for Notes, Contacts, and Birthdays.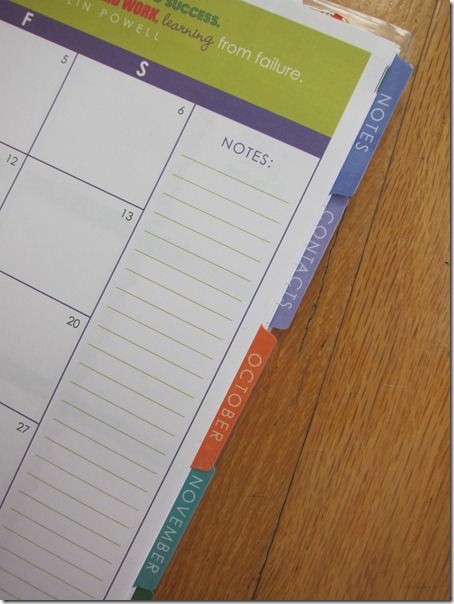 The planner also comes with stickers (which you can customize).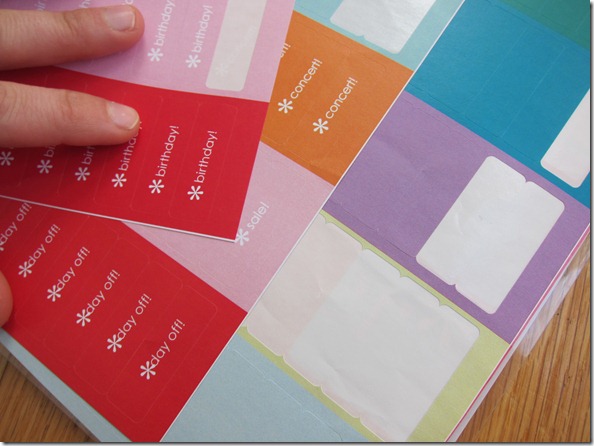 And in the back, there's a little folder with pockets.  I LOVE this part – I've been organizing our bills in the pocket.  There's also a plastic zipper pocket, which Erin Condren stuffs with samples of their labels for birthday gifts, etc.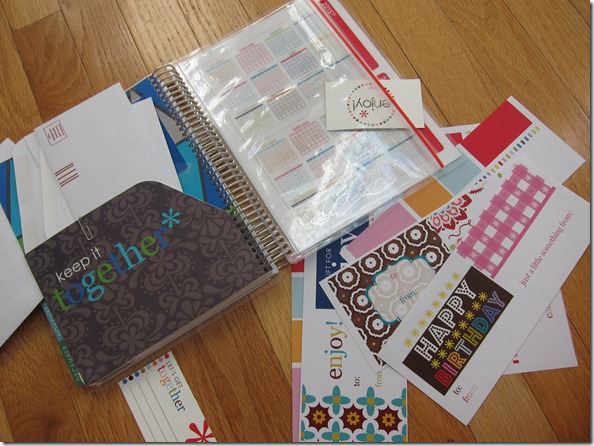 I've struck a nice balance between Google Calendar and a paper calendar.  I still put my appointment details (like addresses and phone numbers) in Google Calendar so I can access that information when I'm out and traveling without my calendar.  But my To Do lists go in the paper calendar.  So far, my desk is MUCH neater, I've eliminated all those Post Its, and I have a clearer picture of what needs to be done when. I don't think I'll ever go back to just using an online calendar!
Are you an online calendar kind of person or a paper calendar kind of person?