These days, my mornings are pretty repetitive.  Baby alarm goes off anytime between 6:20 and 7:00 AM.  I stumble upstairs and change Henry; we play in his room for a while.  Then, we stumble downstairs (carefully), I make coffee and food, and he has lots of play time.
Even my breakfasts are repetitive.  I am obsessed with this combo of eggs, soy chorizo from Trader Joe's, toast, and coffee.  And some fruit, too.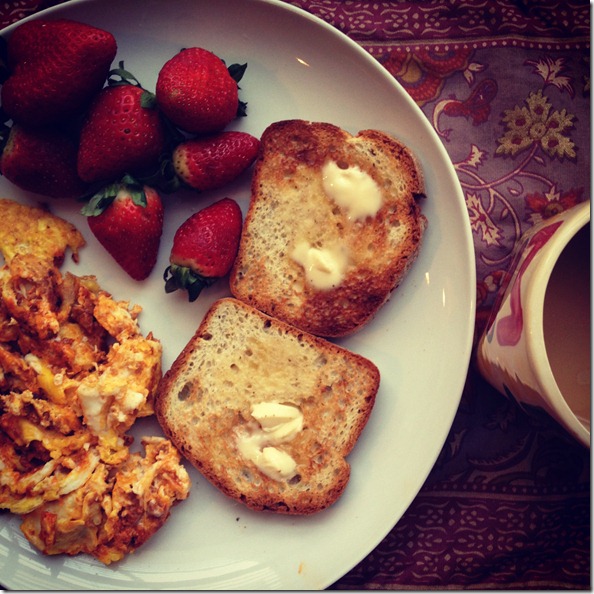 Unlike me, the dogs are their most awake in the morning and love to play-fight with each other.  Henry finds it so amusing.  I do, too, because James usually lets Maggie win (he's got 10 pounds and 5 inches of legs on her).  H squeals and cheers them on.  Fight, fight, fight!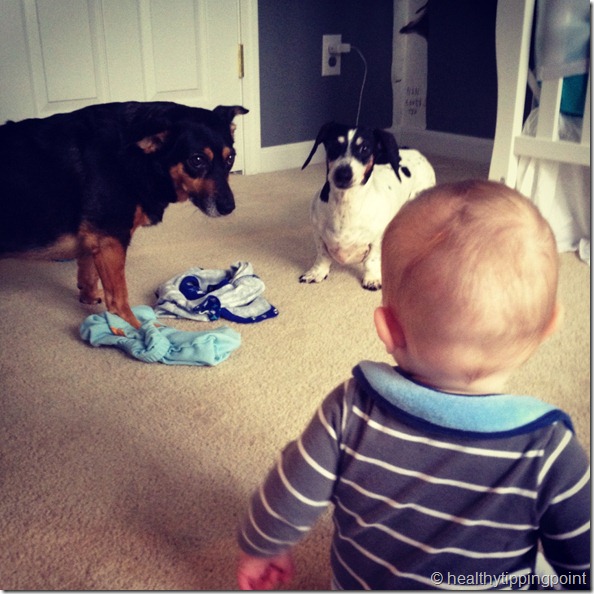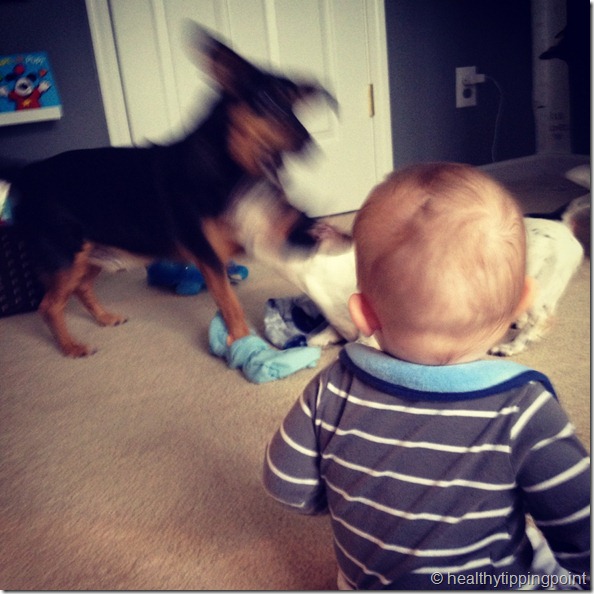 I may not be capable of fun recipes in the mornings, but I can do it at midnight.  I made this special (and super easy) holiday treat last night.  I'm going to make a big batch for a little dinner party we're hosting on Saturday. 
Peppermint Bark Chex Mix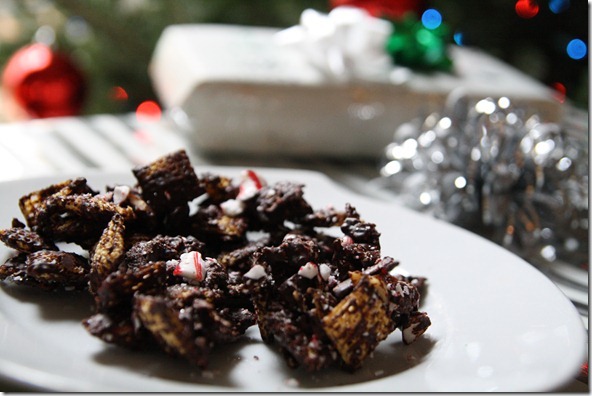 Only four ingredients!  My kind of recipe. You could make a second batch with white chocolate and mix them up, too.
The special ingredient?  Candy canes, but of course.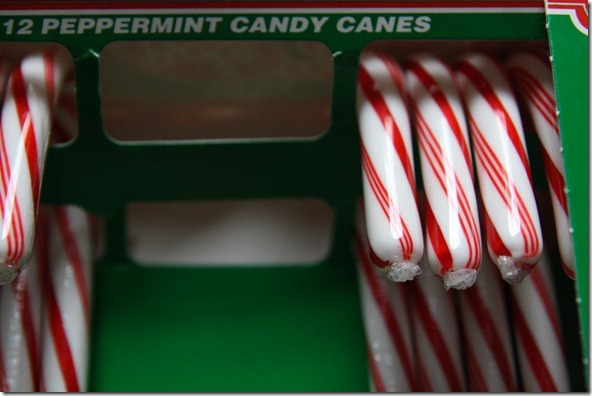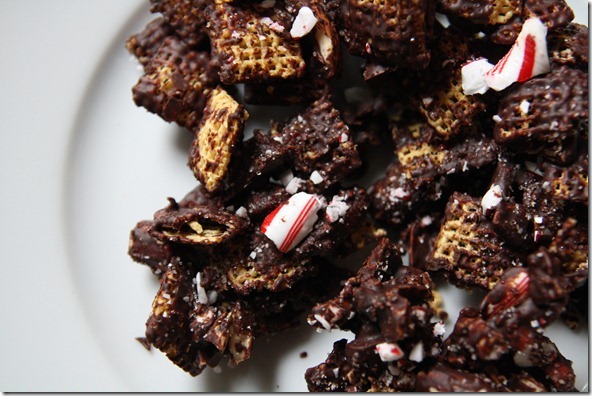 Peppermint Bark Chex Mix
Ingredients:
3 cups Chex cereal (to make gluten-free, use Corn Chex)

1 large bar 70% dark chocolate (or milk or white – your choice)

5 candy canes

1/2 cup almonds, chopped coarsely
Directions:
Remove candy canes from wrappers.  Place in a large Ziploc bag.  Using a coffee mug, rolling pin, or other heavy object, smash canes into tiny bites.  Set aside 1/5 of the candy canes for sprinkling on top.

Combine chopped almonds, 4/5 of candy canes, and Chex in a large bowl.

Using a double boiler (or a

homemade one

), melt chocolate bar.  Stir constantly!

When chocolate is melted, pour over Chex mix.  Stir thoroughly.

Spread out on cookie sheet lined with wax paper.  Sprinkle remaining candy canes on top.

Pop in fridge for an hour to cool.  Remove and store in Ziploc bags or sealed tupperware.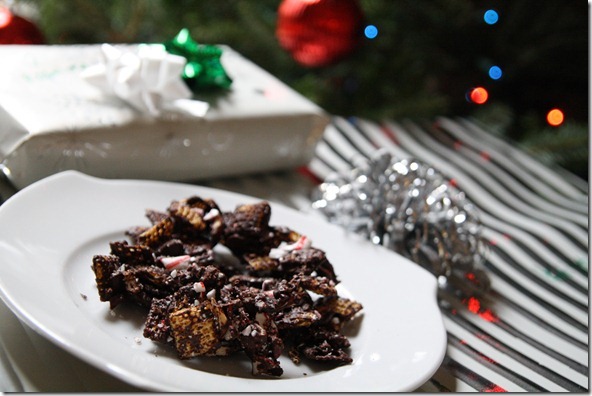 And… I'm off!