Random question:  Why do dogs like to rub their necks on dead worms?  Does anyone else's poochie do this?  I swear, I turn my back for one second, and Maggie is making neck love to the ground like it's the sweetest perfume ever.  Gross.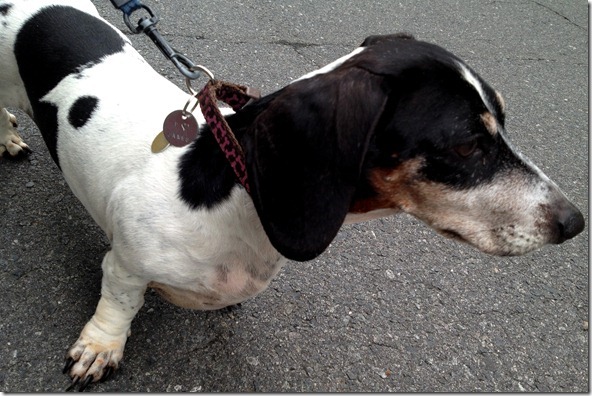 This afternoon kind of became Project Get That Baby Out.  I'm not due until Wednesday, and it's common for first time moms to go over, so I'm not concerned at all at this point.  But I'd still like to encourage baby to come out, especially because my favorite midwife happens to be on hospital duty tomorrow.  So I've been walking (slash preventing Maggie from making neck love to worms)…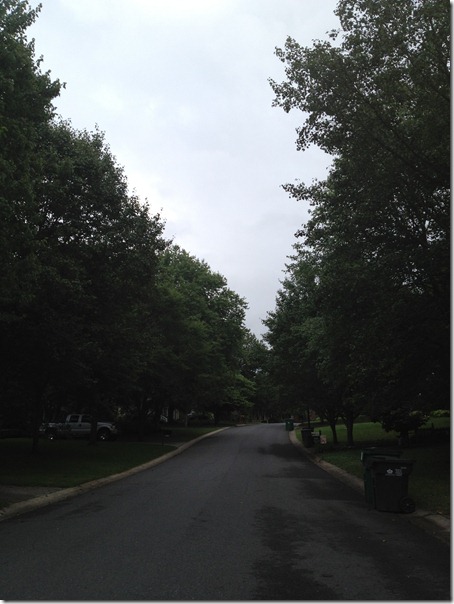 … drinking red raspberry leaf tea, taking evening primose oil, and doing other 'get that baby out' activities.  A few months ago, I mistakenly believed these things 'induced' labor, but they don't – as my midwife explained to me, they just encourage your body to do what it's naturally supposed to be doing (like moving the baby down into the pelvis, toning the uterus, effacing the cervix) and that can trigger labor or make labor easier.  Fingers crossed. 
Similarly, along the same lines, we started to do acupuncture tonight – not with the goal of immediate inducement but with the goal of 'encouragement.'  Our extra massage table is currently at the clinic so the Husband set up shop on the dining room table, which was pretty amusing.  The dogs were terribly confused by the arrangement.  (It's difficult to give someone acupuncture while they are on the couch or a bed because it's hard for the practitioner to reach all sides of the patient.)  Definitely one of those, "It's nice to be married to an acupuncturist" moments.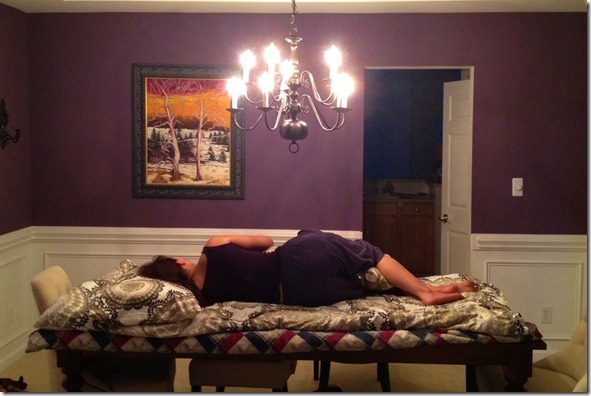 Acupuncture 101 Post <— in case you're interested
So.  Yes.  That was my evening.  Worms and needles.  Yippee!
Dinner: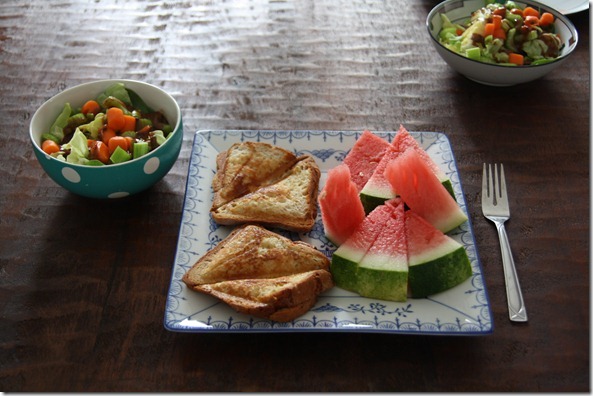 A while back, my grandpa gave me his old grilled cheese sandwich press – I'll forgot about it for a few months and suddenly bump into the appliance when looking through the cupboards.  It makes the most amazing grilled cheeses.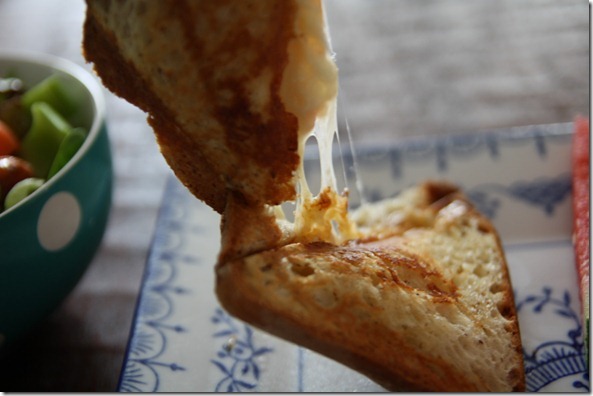 With melon and salad.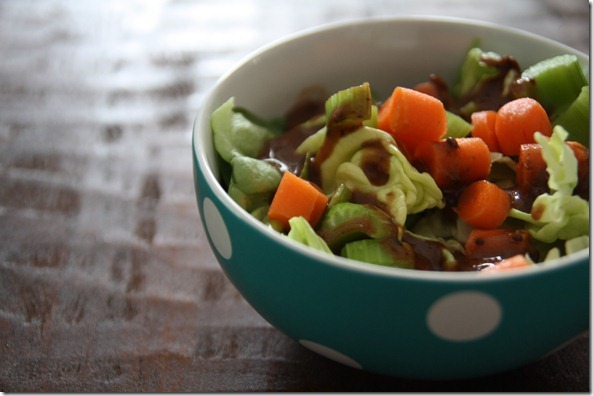 For a snack, I had hummus + rice cakes.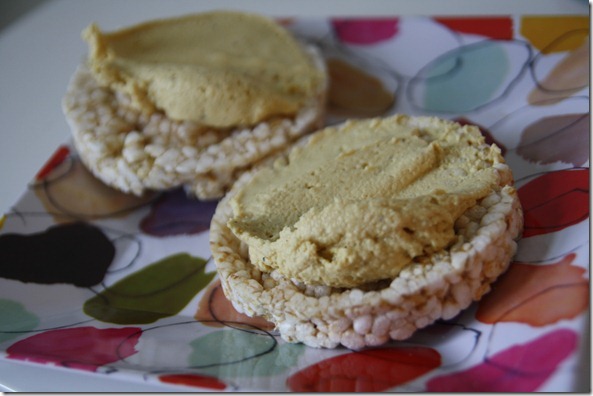 Aaaand now I'm going to rummage up a post-dinner snack.  Maybe something sweet. 

On a related note – Would you say you are a patient person?  Patience is not my strongest suit but this process is encouraging me to let it gooooo and relax.  A wise lesson, indeed.