I am self-declaring today Healthy Friday.  Look, I get it.  Everyday should be Healthy Day in one way or the other.  And Thursday was healthy in many ways (giggles are good for mental health).  But I totally fell off the wagon with healthy eating. 
I laid my head on my pillow and thought, "Poor BabyHTP… I didn't eat a single vegetable today – unless salsa counts (does it?). I didn't drink nearly enough water.  And I forgot to take my vitamins."  So I pulled myself out of bed, took my damn vitamins, chugged a glass of water, and promised to eat something green this morning.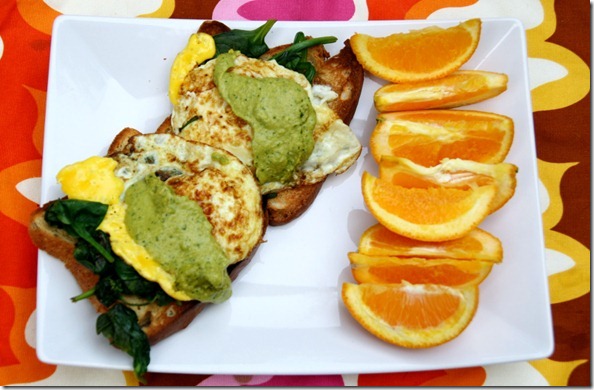 Dear Baby, I hope you like Mmmm Sauce.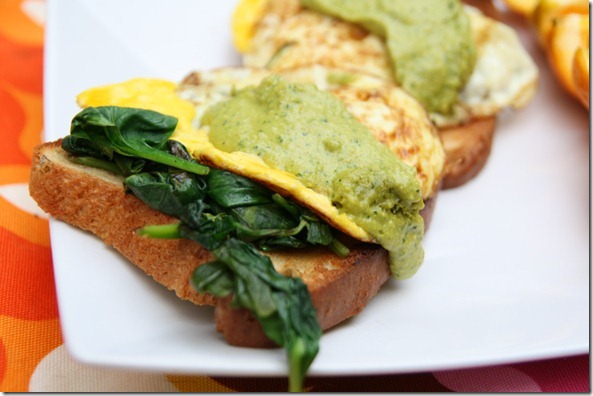 Here's a twist on Eggs Florentine:
Toast
Over-easy egg
Steamed spinach
Mmmm sauce
And orange slices.  I had extra (loads extra) from the Practice 5K and predict we will be eating oranges with every meal for at least three days.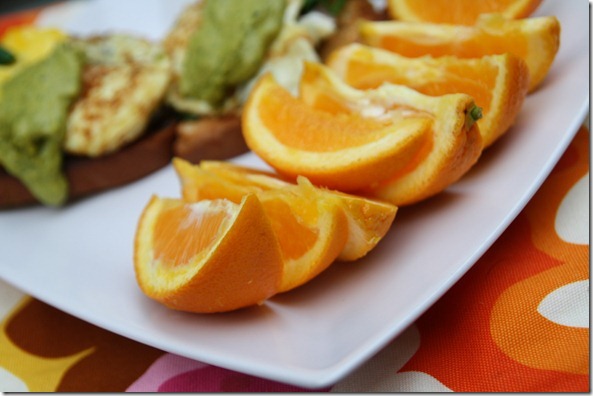 Goals for today:  Eat a vegetable and fruit with every meal.  Hydrate, hydrate, hydrate.  Take vitamins. Breathe deeply. Make a dent into my orange stash.

Here's the winners of the Healthy Tipping Point book giveaway:
Alexandra: "My looooooong term fitness goal is to stay active and fit my entire life. I want to be that retired 65 year old lady who still goes to the gym, does fitness classes and does yoga."

Anna: "If I could make up any rule, it would be…. Everyone has to watch Mr. Rogers while they get ready for work/school/life in the mornings."
Thought of the Day:
"Take care of your body. It's the only place you have to live." – Jim Rohn