Ugh. I was hit by the third trimester train this morning.  Technically the third trimester doesn't start until tomorrow (or in 8 days, depending on how you're counting), but I definitely feel like I'm in it.  I kind of knew the third tri would suck because the first two were so ridiculously easy!  Hah. 
I had grand plans to wake up, swim 1,000 meters, and attend a meeting, but ended up canceling all my plans to roll around bed clutching my head (and alternatively, my stomach), and eating peanut butter.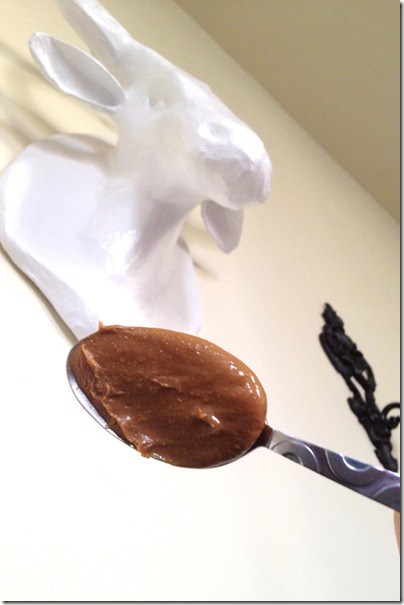 Yes, we have a papier-mâché ram above our bed.  He watches over us as we sleep. <3  His name is Al.
Anyway – now I feel totally normal, which is a good thing because I'm so behind on work!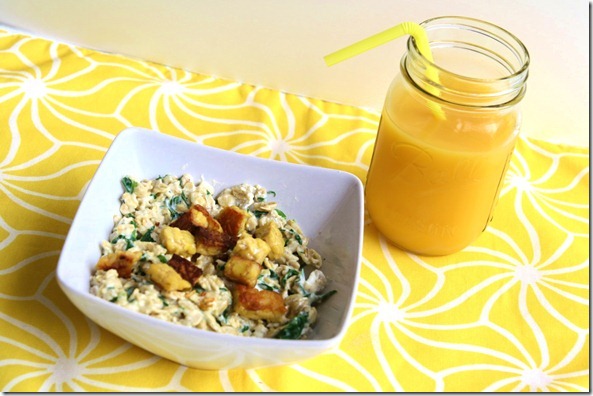 The other day, the Husband remarked that he was 'so over' oatmeal (blasphemy!).  I thought I'd try to bring him back to the oaty side with this savory recipe – he gave it two thumbs up.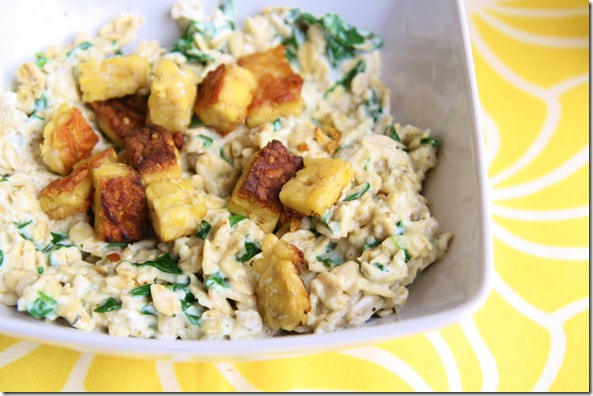 Tempeh Savory Oats
Ingredients (for one serving):
1/5 block tempeh, chopped into little squares

A little olive oil

3/4 cup oats

1/2 cup soy milk

1/2 cup water

Salt and pepper to taste

1 cup packed spinach, finely chopped

1/4 cup herbed goat cheese
Directions:
In a wok or skillet, combine the tempeh and oil olive.   Cook on high until tempeh browns.  Set aside.

In a pot on the stovetop, combine oats, soy milk, water, and salt and pepper.  Put spinach on top.  Do not stir yet.  Turn heat to medium.

Let cook for 3 – 5 minutes, until liquid absorbs, then stir in spinach.

Add in goat cheese and stir thoroughly.

Scoop into bowl and top with tempeh.

Serve and enjoy!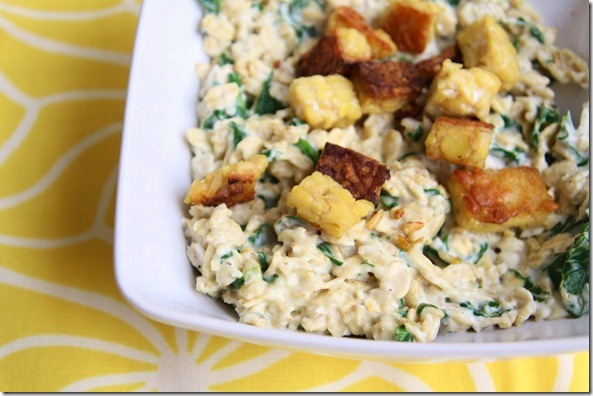 I've said it once, and I'll say it again – if you're sick of sweet oatmeal, try savory!  I know it seems weird, but it is really tasty.
Thought of the Day: