I am finally beginning to locate some great antique and thrift stores in Charlotte.  There's a balance between crappy but cheap and nice but expensive that is difficult to find.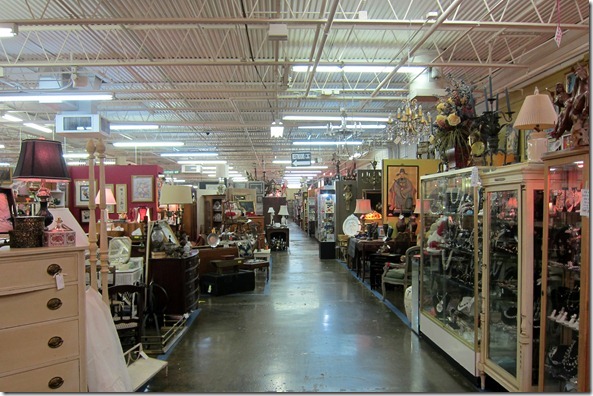 A love for 'junkin' is definitely something I picked up from my mom.  Two or three times a month for my entire childhood, my mother and I would hit up Sunday garage sales, flea markets, and consignment shops.  I learned patience (pick through the piles for the treasures), the art of haggling, and to never buy something that I wasn't quite sure of. 
And – what do you know – I married a man who loves antiquing, too.  I have to keep my eye on him or he gets lost in the maze!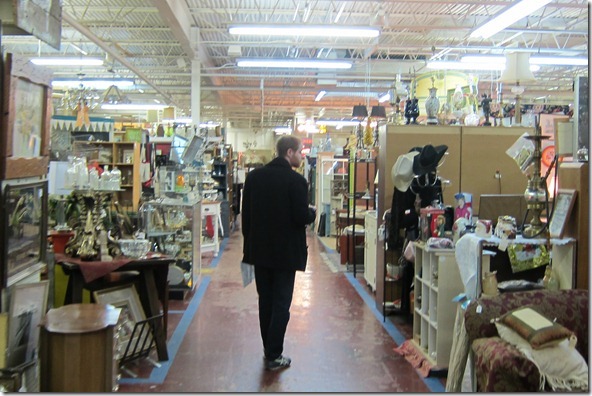 If you're in Charlotte, you MUST check out The Sleepy Poet.  It's an antique/consignment mall with multiple vendors and very, very little true junk.  Lots and lots of gems!  And it's reasonably priced.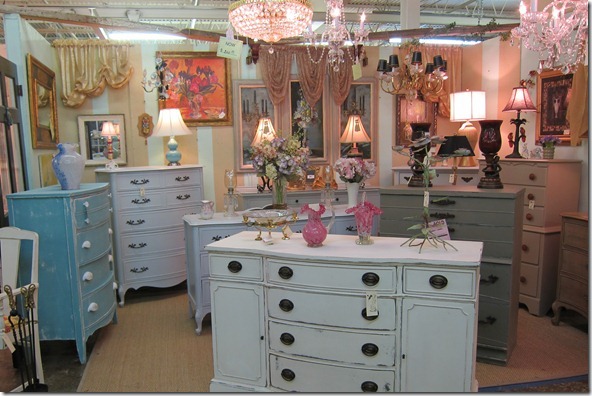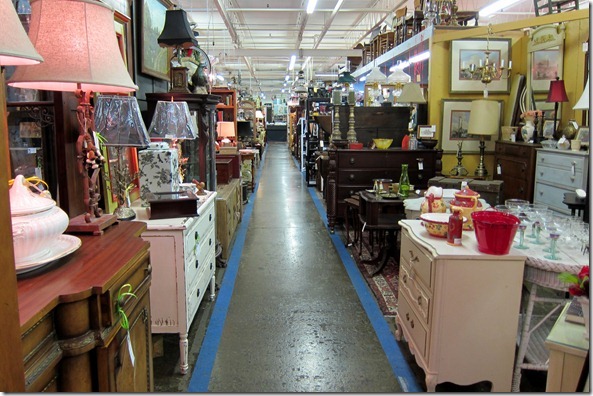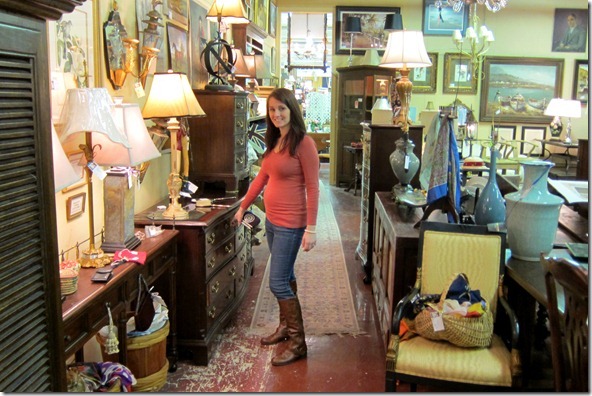 Oh baby, you better like consignment shops…
Speaking of the baby, our second thrift store stop was to Value Village, a Goodwill-type store.  I plan to buy very, very few baby/toddler clothes at full retail price.  Thrift stores are SO much cheaper, and most of their baby clothes look practically brand new!  Some of the stuff still has the original tags on it.  All you've got to do is re-wash everything.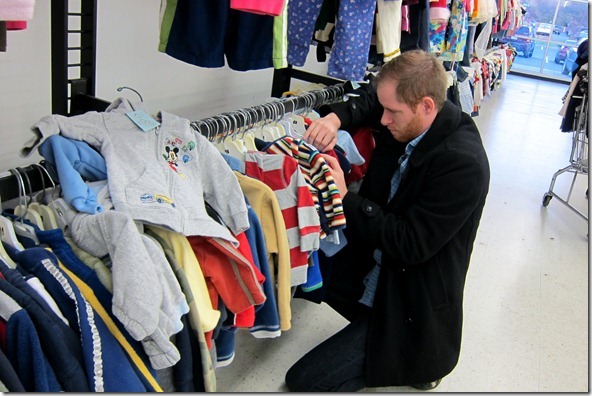 Look at half of our haul…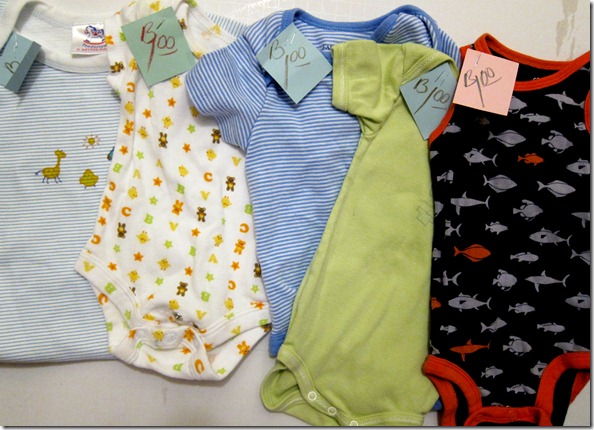 Cute, huh?  The fishy one is my favorite. 
We spent $13.94 for 11 onesies and a pair of baby overalls.  I've seen a single onesie priced at $20 at designer shops around Charlotte.   But I must admit that the Husband and I did have a moment that we just stared at my bump and said, "Are you a boy or a girl?"  There are so many clearly 'girl' or 'boy' clothes and not as many gender-neutral ones. 
The second half of our evening was spent finally watching Twilight and sharing a giant tub of popcorn.  I've been avoiding the movie because of the terrifying pregnancy plot, but it was good.  I love the books (yes, yes – I know… Twilight has a horrible, anti-feminist message; it's still a fun guilty reading pleasure) and think most of the movies are pretty bad, but I was pleasantly surprised by this one.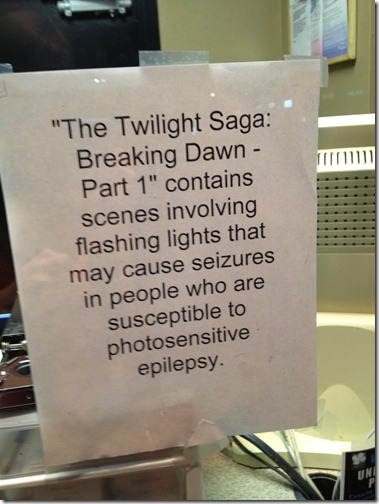 Are you a thrifter, too?