Question:  Do you get nekkid in the locker room?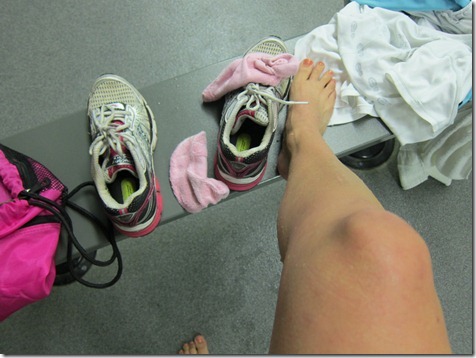 I used to feel really awkward about stripping down to the ol' birthday suit in the locker room.  I felt like all the ladies around me were looking at my nekkidness and judging me.  Then, about five years ago, I got tired of doing the change-under-a-towel routine and forced myself to just change in front of other women.
And you know what?  I think it's been good for my body confidence!  It made me realize that sometimes, being naked is just about being naked.  Not about looking good or even feeling confident.  It's just a body.  Everyone has one, after all!  Plus, I'm pretty sure that no one is ever staring at my naked butt.  After all, I don't look at anyone else's!
I am not, however, a fan of the ladies who will blow dry their hair without nothing on.  I understand it's hot and all, but I do not want to turn a corner and be blindsided by jiggling teets first thing in the morning.   So I guess I'm in favor of discreet stripping.  Heh.
On that note, I clearly made it to the pool – and the locker room! – this morning.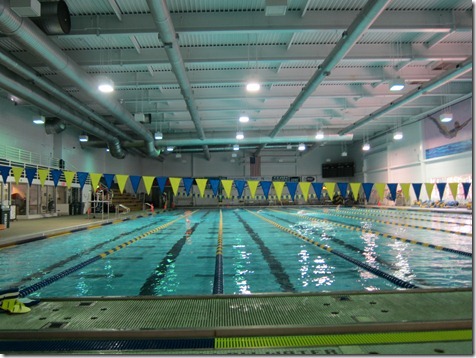 Actually, I did a nice double workout – I ran 2.5 miles and swam 500 meters.  A little over 35 minutes of work all together.  Sweet and short.
I thought I'd have a wonderful breakfast recipe to share with you, but no dice.  Polenta does not make a very good pancake base.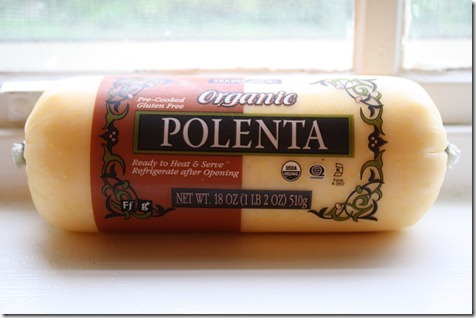 Down the drain!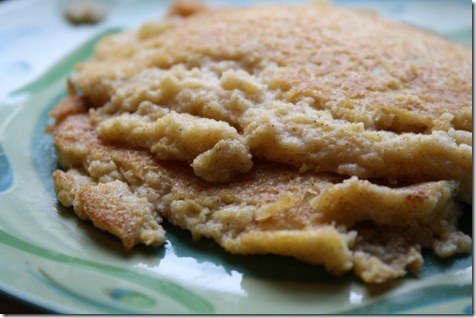 Instead, I had PB toast with agave nectar and grilled banana.  A breakfast that I can always rely on to be awesome!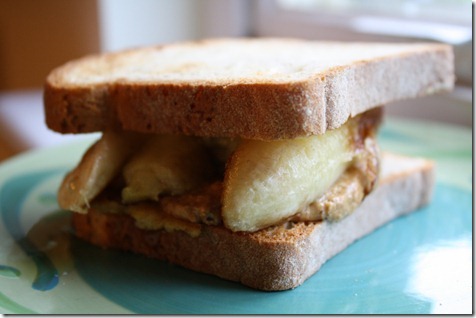 So – do you strut around or keep it under wraps in the locker room?