You might have noticed that I'm drinking a LOT of Green Monsters lately!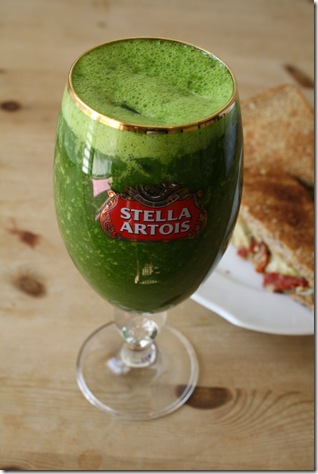 Last spring, Angela and I did a blog challenge called "Project Glow," the goal of which was to obtain a natural, healthy glow through proper skin care and the consumption of green smoothies (kale- or spinach-based). I had bad skin before Project Glow, and the results were AMAZING!
I started to drink Green Monsters on a whim last week, and my energy levels and recovery time from intense workouts has improved greatly.  It's AMAZING what 2 – 3 cups of raw spinach each day can do to a person!  🙂
However, spinach can get kind of pricey, which is why I bought this MASSIVE bag at Costco yesterday.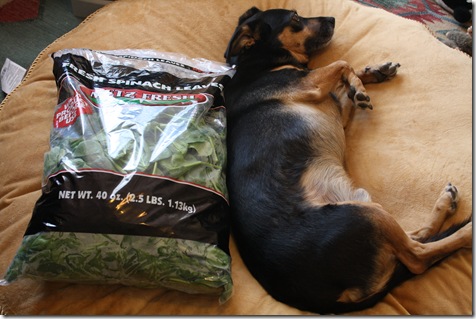 Yes – a bag of spinach as big as my 22-pound dog.  Awesome.
We actually do a LOT of shopping at Costco.  We head over to Costco about once a month to stock up on healthy necessities, and we also do a regular grocery trip once a week to buy fresh produce, organic eggs, milk, and half and half, and other products not available at Costco.
Our Costco purchases include:
Oatmeal
Pasta sauce
Organic peanut butter
Bread (we freeze one loaf)
Faux meat (veggie burgers are significantly cheaper when bought in bulk)
Frozen organic vegetables (like broccoli)
Cheese
Jars of artichokes and sundried tomatoes
Olive oil
Greek yogurt
Hummus
Brown rice
Cereal
Stuffed pasta
I bought this amazing new flavor of hummus yesterday, too!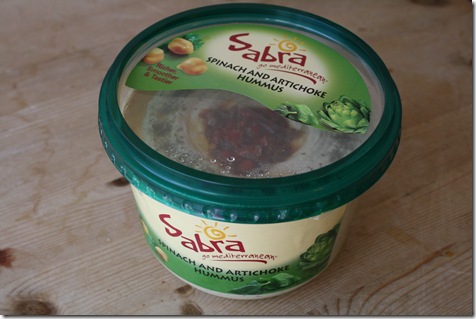 For lunch, I had a Green Monster (1/2 banana, 1 cup rice milk, 3 cups raw spinach) with a hummus sandwich.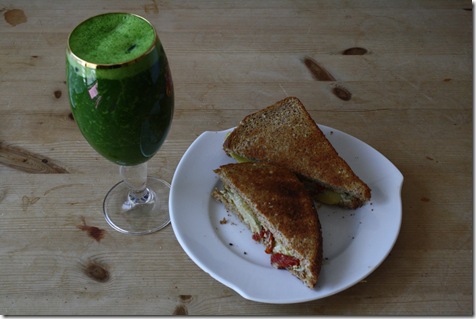 Also smushed into my sandwich was artichokes and sundried tomatoes.
It was a great lunch.  🙂
ATTENTION Florida Residents:  Want to enter a chance to win a vacation to the Doral Country Club in Miami for you and three girlfriends?  Enter HERE and indicate that your favorite blogger is ME, Caitlin Boyle!  🙂
Do you buy foods at a wholesale store like Costco, BJ's, or Sam's Club?  What do you buy?