I brought out my precious England Instant Coffee (it's so much better than our Instant!) for some delicious Double Shot Oatmeal!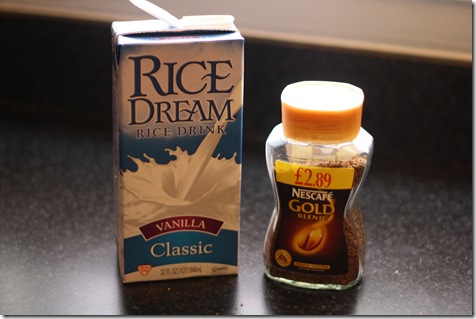 I mixed 1 tablespoon of Instant Coffee into my regular banana oatmeal.  If you love coffee-flavored things, you'll LOVE Double Shot Oatmeal!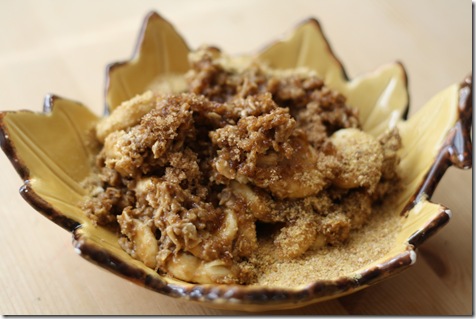 My oatmeal contained:
1/2 cup oatmeal
1/2 cup rice milk
1/2 cup water
1 sliced banana
1 tablespoon Instant Coffee
Toppings: brown sugar and flax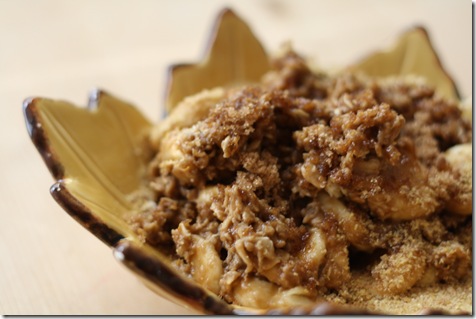 Win a Garmin! From a Reader Named Jess
Hello Healthy Tipping Point readers! My name is Jess, I'm 25, live in Boston, MA and work in disaster relief. Caitlin was nice enough to let me use her blog as a platform for a raffle to benefit the Leukemia and Lymphoma's Team in Training.
I will be running the New Orleans half marathon on February 28th, in loving memory of my cousin Dusty, who passed away on January 27th, 2009 at the age of 17. Dusty was diagnosed with AML (Acute Myeloid Leukemia) which was a direct result of the chemo drugs he was given when he was treated for lymphoma when he was 11. While I would certainly not describe myself as a runner, joining TNT was something that I thought I could do and feel like I was doing something for Dusty. For those of you who have lost someone to cancer, you know the feeling of helplessness that comes with the grief of not being able to help the person you love. So, I began training for my race and while I don't always want to train I know that it is worth it to get that much closer to a cure.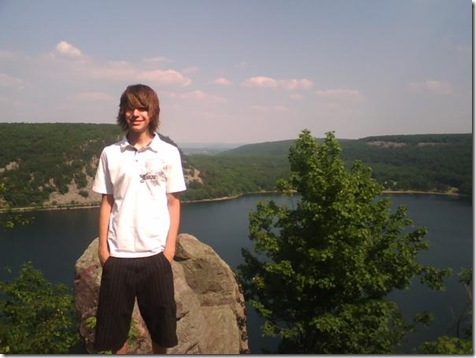 I will be raffling off a Garmin forerunner 305. From amazon.com "the 305 can display a dizzying array of data, such as calories burned, distance, elevation, grade, and heading, as well as multiple lap and pace modes. The 305 adds the ability to track heartrate, lap heartrate, average heartrate, and heartrate zones via the included coded heartrate chest strap. With the purchase of a separate wireless cadence and speed meter, you can also track bike performance data."  The Garmin 305 is the one Caitlin uses for her blog!
For every $5 donation made to my TNT page your name will be entered into the raffle, i.e. a 5$ donation enters your name one time, a 10$ donation, two times etc. The raffle will run from today until TODAY and a winner will be announced on WEDNESDAY. The winner will be chosen at random via the pulling a name out of a hat method.  Make a donation on this page to be entered.
This is a great cause and a great opportunity to get a Garmin 305! Thank you for your support of this great organization and for helping me reach my fund raising goal!
Thank You, Jess Restucci