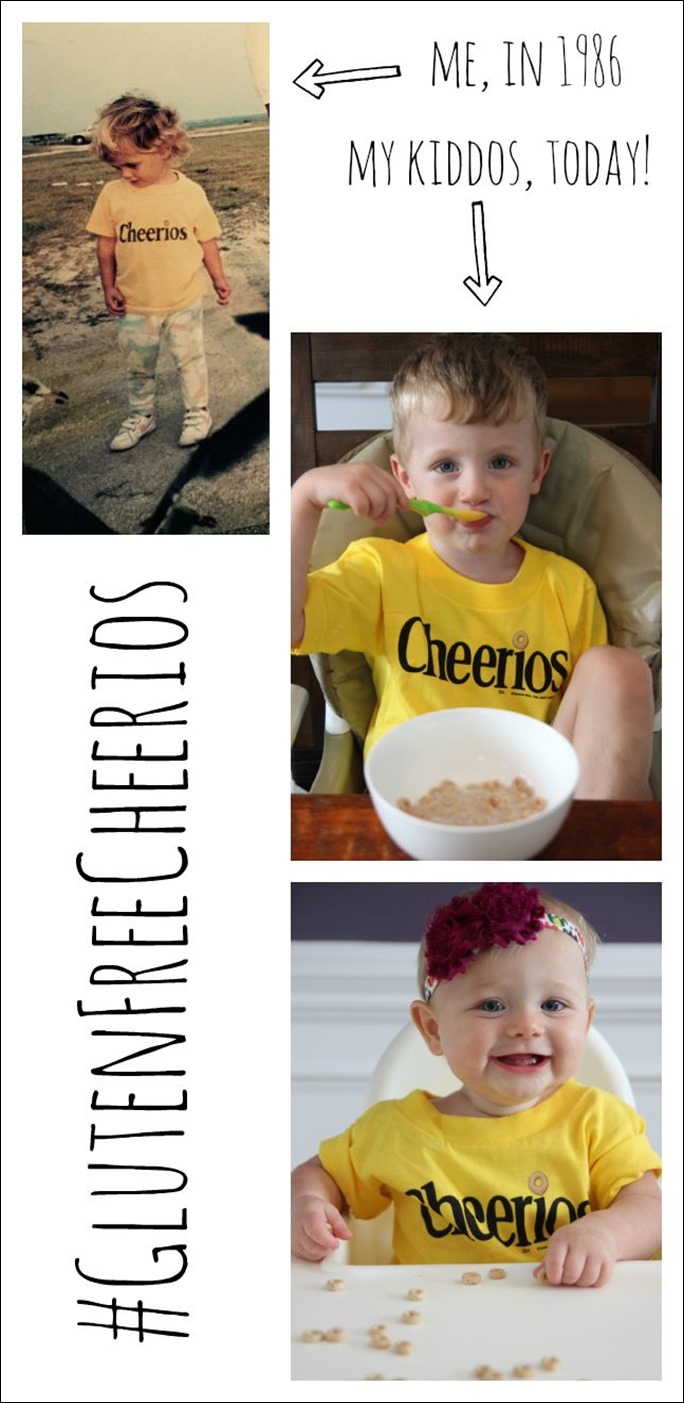 Check out this circa 1986 photo of me and my grandpa. I am wearing what was my FAVORITE shirt… My yellow Cheerios shirt! I know this sounds crazy, but I actually remember that shirt. It was so soft. And I wore it non-stop. Cheerios was my favorite food – my mom loves to tell the story of how she would scatter a bunch of Cheerios on my little kid table and I'd do laps around it, hanging onto the edge and taking bites as I go.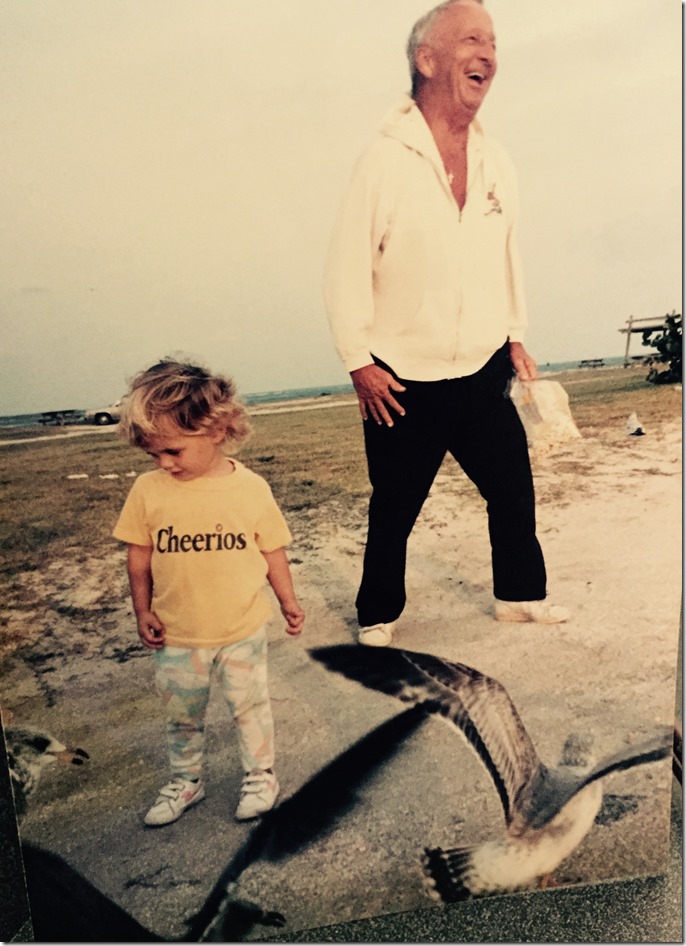 If you've been reading for a while, you may already know that I've done a lot of work with General Mills. I think General Mills is an awesome company made of wonderful employees who are trying to do right by the world. For example, the company has awesome maternity/paternity policies (you can read more about that here), is extremely supportive of LGBTQ rights, and has made big strides in making their cereals better for you (lower sugar content, no HFCS, and phasing out artificial flavors and colors). General Mills has removed GMOs from Original Cheerios (hopefully, the other cereals will follow suit, but I know there are supply chain issues associated with this major shift). I think these policies and changes are so important because so many children (and adults!) in our country regularly eat General Mills cereal for breakfast.
But, most importantly of all, I love General Mills because they offer AFFORDABLE, MAINSTREM options for gluten-free cereal. I have long adored Chex for this – I can go to my normal grocery story and pick up a gluten-free box of something delicious without having to travel to a specialty store. So that's why I was so excited to see that my old favorite is going gluten-free, too!
Seriously, I actually jumped up and yelped with joy. Starting in September, gluten-free Yellow Box Cheerios, Honey Nut, Apple Cinnamon, Frosted, and Multigrain will be on shelves! The price and availability should stay the same. Cheerios will taste the same, too, because all General Mills did was change the manufacturing process to remove stray wheat, rye, and barley grains from the oats (Multigrain Cheerios has been changed to remove wheat and barley and use sorghum and millet).
Here's the way that the kiddos and I eat our Cheerios…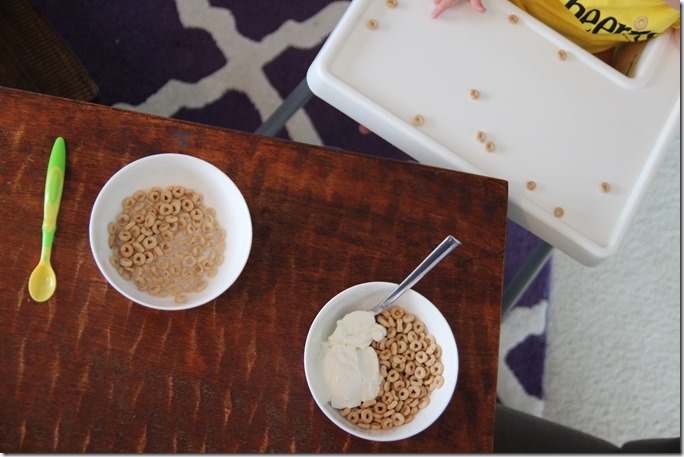 Henry: Yellow box with milk
Claire: Yellow box on the highchair tray
Me: Honey Nut and Yellow Box, mixed together, with plain Greek yogurt. YUM.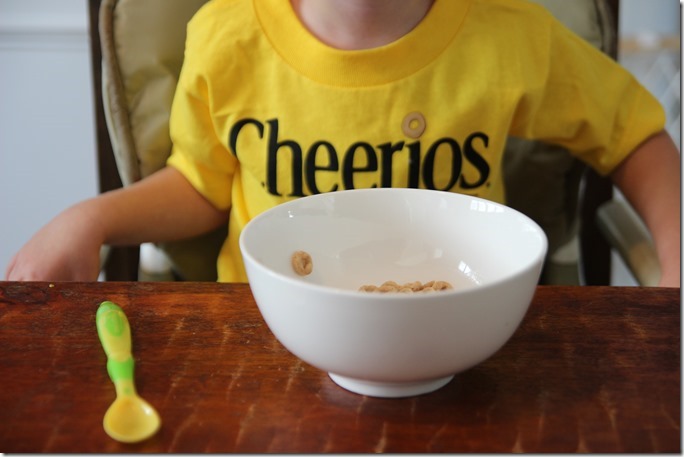 Cheerios was Claire's first experience with a grain! She gives it two baby thumbs up. She is winding down on her blueberry obsession (truly, she ate it at every meal for a loooong time), and now looks around expectantly for Cheerios, grapes, and asparagus. Random mix, but I guess it works!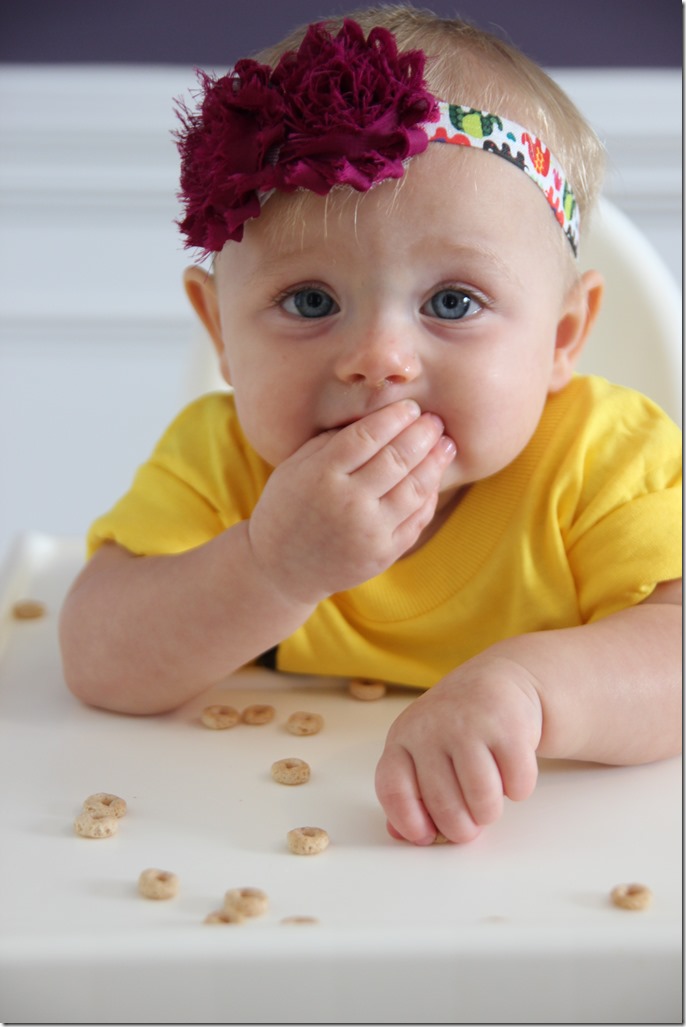 To celebrate the launch of gluten-free Cheerios, I'm giving away a prize pack of several boxes of this classic favorite. And if you have a kiddo, I'll throw in a yellow Cheerios shirt, too! Simply leave a comment telling me your favorite cereal as a kid and as an adult. Good luck! <3
This post and giveaway is sponsored by General Mills. Thanks, as always, for reading sponsored content!