What makes this dish really sing?  The play of savory and sweet from the combination of balsamic reduction and strawberries.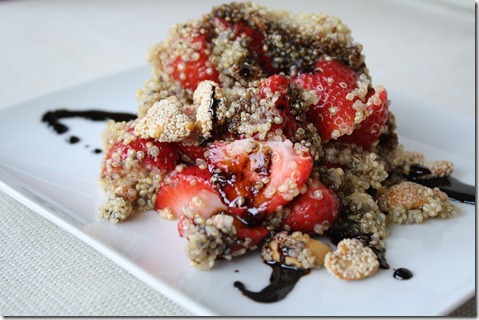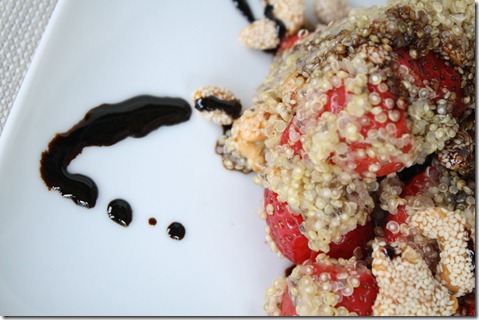 Ingredients (for one serving):
1 serving quinoa, dry
1 cup strawberries
1 serving sweetened nuts (I used honey sesame cashews)
1/2 tablespoon maple syrup
1/2 cup balsamic vinegar for reducing
Directions:
Boil quinoa according to package directions.
Meanwhile, wash and slice strawberries. Set aside.
In another small pot, bring balsamic vinegar to boil and reduce it (takes about 5 minutes, it will become thick and oily).
Once quinoa is finished, drain any excess liquid and mix in nuts, maple syrup, and strawberries.  Plate.
Pour balsamic reduction over the top.
Enjoy!