Complex, this is not…  But it certainly is delicious.  And that's what you come to Healthy Tipping Point for, right?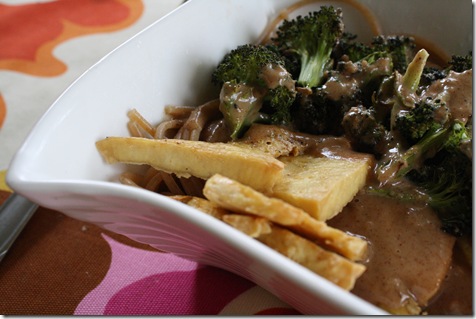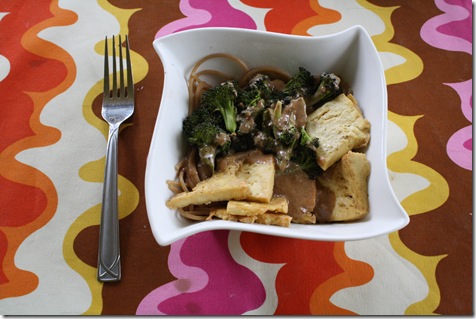 Ingredients:
2 tablespoons almond butter
2 tablespoons rice milk (or regular milk)
Heavy sprinkle of chili powder
Sprinkle of pepper
Sprinkle of salt
Suggestion for noodle dish: 1/3 block of firm baked tofu, a serving of whole wheat spaghetti, and roasted broccoli.
Directions:
In a small pot over low heat, combine all ingredients and stir constantly until the liquid combines totally.
Don't overcook!  Keep your eye on it!
Pour over noodle dish.