I love, love, love pop music and feel like the radio is currently jammed with so many hits! Lots and lots of great workout tunes.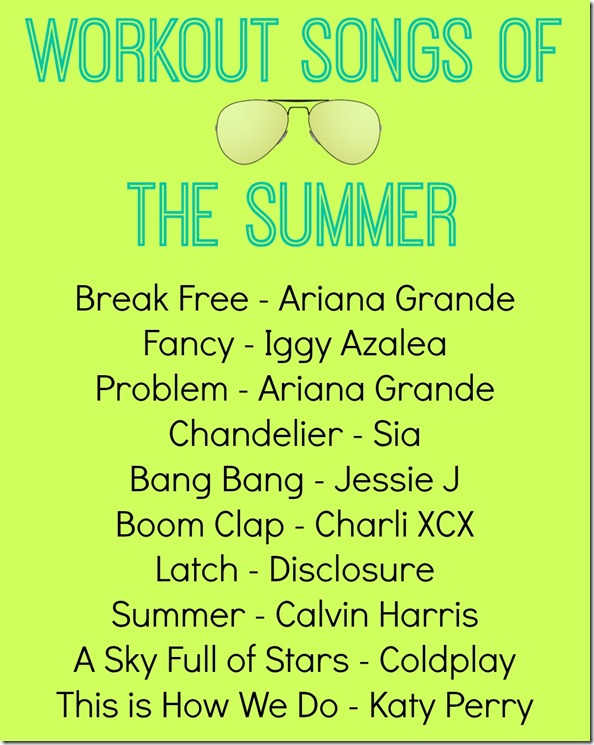 Henry especially loves Boom Clap and even knows some of the chorus (I love that song because it feels circa 1993 – doesn't it?).
Anyway – these tunes provided the perfect background as I busted out this very fun gym workout last night.  I felt incapable of doing anything for a long time but wanted a varied, challenging workout.  This was (practically) perfect: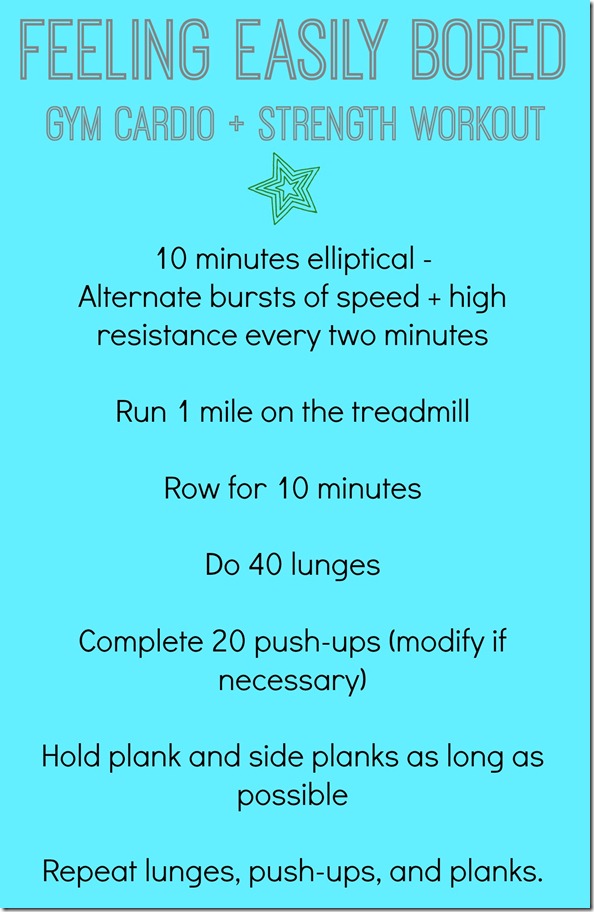 I say practically perfect because I only made it through one round of the lunges, push-ups, and planks.  I caught a few gym goers giving me a "WTF are you doing? Go lay down, pregnant lady" look.  Hah.  I guess I looked tired.  Not going to lie – this was one of the hardest workouts that I have done in a LONG time.  And I felt really good after!  Just pretty damn tired.
Should You Run Today?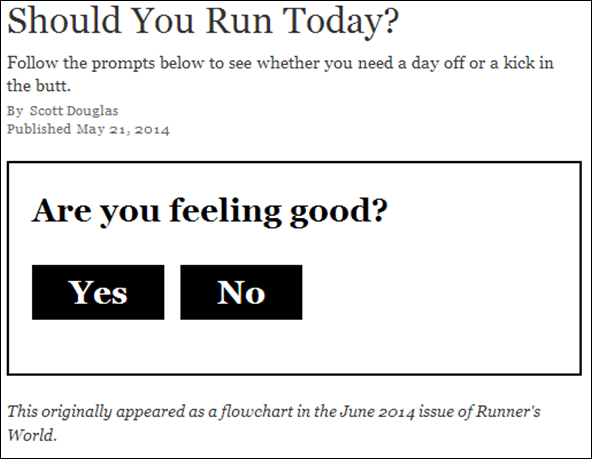 Hahaha – I died of laughter while taking this really fun and quick "Should You Run Today?" quiz from RunnersWorld.com.  By the way – my answer was "yes."  So I ran.
NatureBox Winners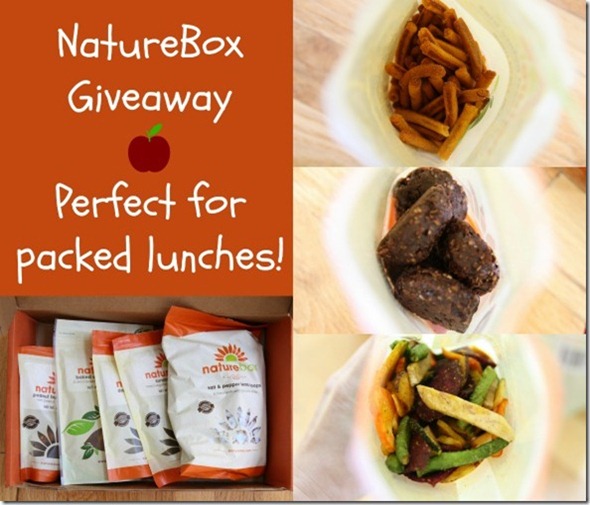 The winners of the NatureBox giveaway were Alexa and Ruhi.  Both have been e-mailed.  Thanks to everyone who entered and remember – if you want to just go ahead and try NatureBox yourself, use the code HTP50to get 50% off your first box.
Random Thoughts
Does anyone else feel that their bangs grow faster than the rest of their hair?  And the nails on one hand grow faster than the left?
Did any moms notice that they got the linea nigra with one kid and not the other? I haven't gotten mine yet and it was wicked dark when I was pregnant with Henry.
We had our carpets professionally cleaned yesterday. I didn't realize how gross they were until they were cleaned.  I hate carpet.
Speaking of floors, what do you think is the best way to clean hardwood floors? I've been using the Make Your Own Swiffer Pads thing for a while but I alternate with plain water. I kind of just want to try something new.
Most people make crappy fruit salads.  Here's how to make a good one.
I am really looking forward to the Fall – we've had a few days of cooler weather here (think, like, 70s instead of 90s) and it is glorious.  I am also looking forward: pumpkin flavors and Halloween.
THIS: