When I was pregnant, I found that it was hard to locate a maternity fitness swimsuit – you know, one designed for swimming laps with a big ol' bump.  So instead, I just bought a regular TYR suit two sizes larger than my pre-pregnancy size, and it fit all the way through from Month 5 to Month 9…
… And 10 weeks later, I'm still wearing it.  Only because I don't own another suit.  Obviously, it's time to buy another, and I'm super pumped to buy a Splish suit.  They are pretty darn cute – way better than my normal basic black.  It would be so much more fun to swim laps in one of these!
I'm torn between the Tuxedo Suit…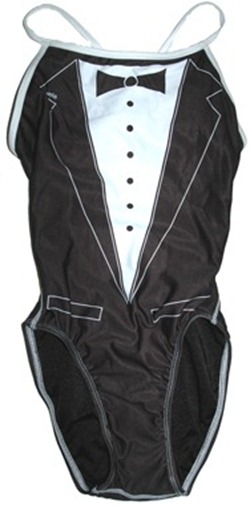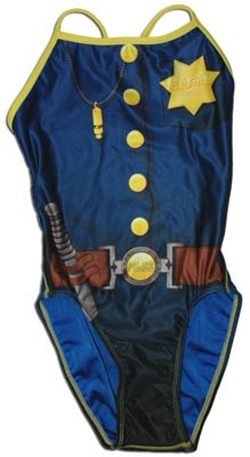 The Tsunami…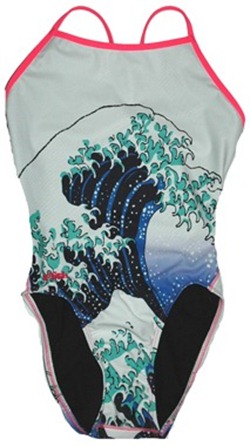 Awesome Girl…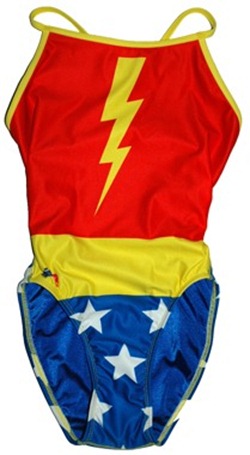 Which should I buy?!