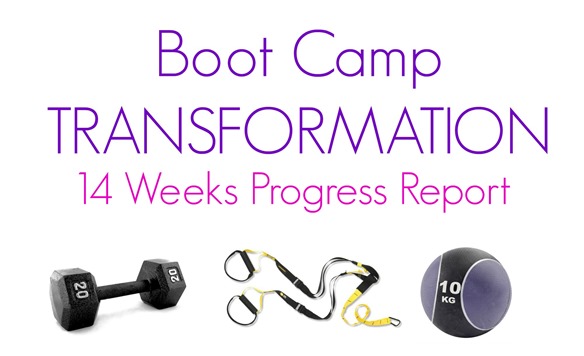 I can't believe it's been 8 weeks since I wrote my last boot camp update! Time flies when you're lifting heavy stuff. Hah.
Definitely check out the first update to see what my boot camp classes are all about and how it helped transform my post-baby body into a stronger and healthier version of me! The first 6 weeks had an incredible impact on my body. Not only did I get much stronger, but I also lost a bit more of the baby weight I was carrying around (I gained 45 pounds with Claire). Most importantly, however, I reaped tremendous benefits in terms of comfort and physical ability – my back didn't hurt as much, I could climb the stairs without getting winded, etc.
Okay – here are the progress reports for the Week 14 check-in. This is a comparison of when I started to today!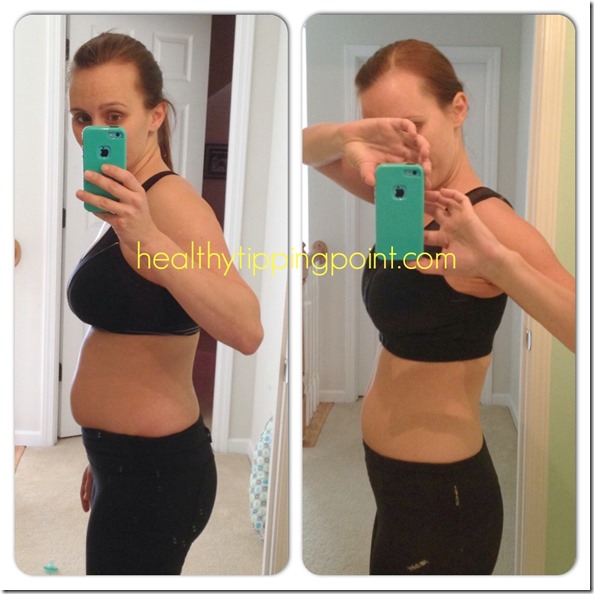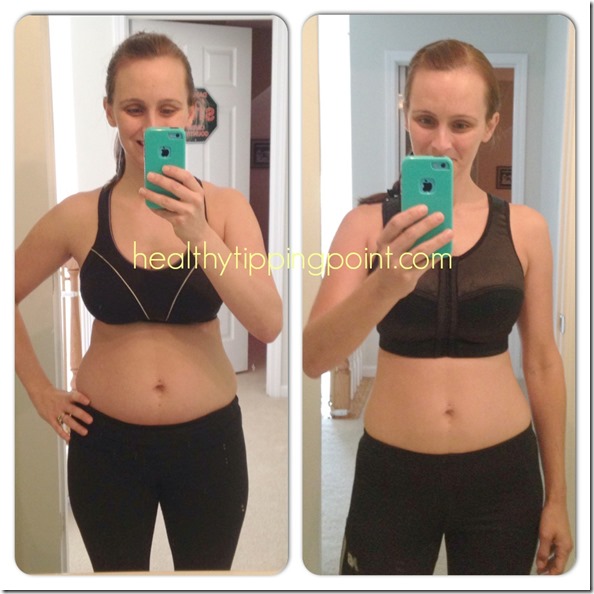 I am so proud of myself for several reasons:
I STUCK WITH IT. I have never maintained a strength-training program for 6 weeks, let alone 14!
I can do so many more moves without modifications than I could at Week 6. Especially when it comes to ab work.
I've gotten to the point where I just GO to class – I don't have to motivate myself to get there. It's become a habit.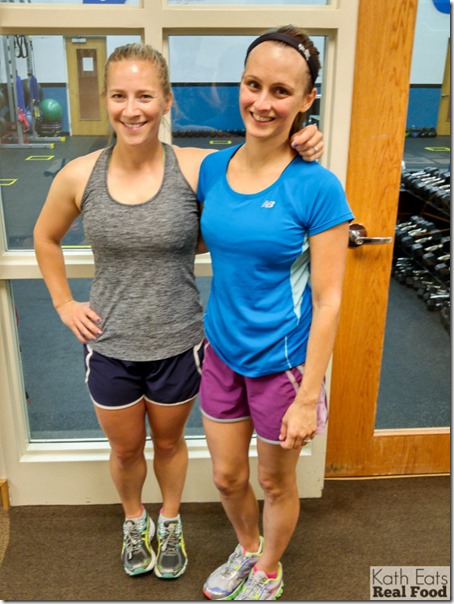 I've made some friends in class! Seriously, people at my boot camp are so friendly, but getting more familiar with people has been nice.
My fitness from boot camp is translating to other areas. I found the obstacles at last weekend's Warrior Dash to be super easy – mainly thanks to my new upper body strength! And I ran the 5K at the end of my last triathlon at a nice clip without much effort.
I have learned to LOVE burpees. They are so hard! I also LOVE weighted squats. I still hate twisting crunches.
I am in THE BEST SHAPE OF MY LIFE. Seriously. Two babies later, and I am stronger, fitter, faster than ever before. I never, ever thought I could get in better shape post-children, but here I am! I'm even stronger than I was when I trained for my Half Ironman.
I've lost an additional 5.5 pounds, putting me under my pre-pregnancy weight by a pound. I'm not super into using weight as a progress tracker, but I did step on the scale for the purpose of this post. I was not surprised at all – all of my clothes fit and some are even loose! The nicest part is I'm FIT – I have awesome muscle definition in my arms and legs that I have never seen before. Love it. Strength training really does change your body in a way that cardio alone just can't.
The one thing that I want to work on with boot camp is to clean up my diet. As many busy people find, healthy eating often ends up the last on my list of priorities… I often just grab random things while my kids enjoy balanced meals! And if I don't do food prep, I rely on fast stuff like frozen pizzas way too often. Heck, I ate an entire batch of Rice Krispy Treats for dinner the other day (so good). I know that healthier eating would be beneficial to me in so many ways, but I can't seem to get my act together. So that's my goal for the next few weeks!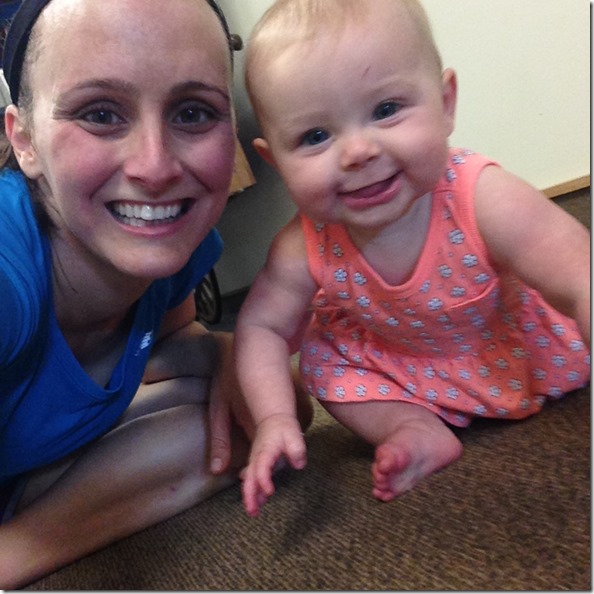 A big THANK YOU to the children for being happy to hang out in my gym's childcare while I boot camp! Your mother is very appreciative of her "me time!"
Do you have a strength training transformation story to share?