3 major highlights from this race:
#1 – Immediately before the race, Brandi licked Shot Bloks and stuck them onto her bike's frame, making them easily accessible during the ride. No fussing with the wrapper on the road. She swears by this technique! Is that not the greatest idea ever?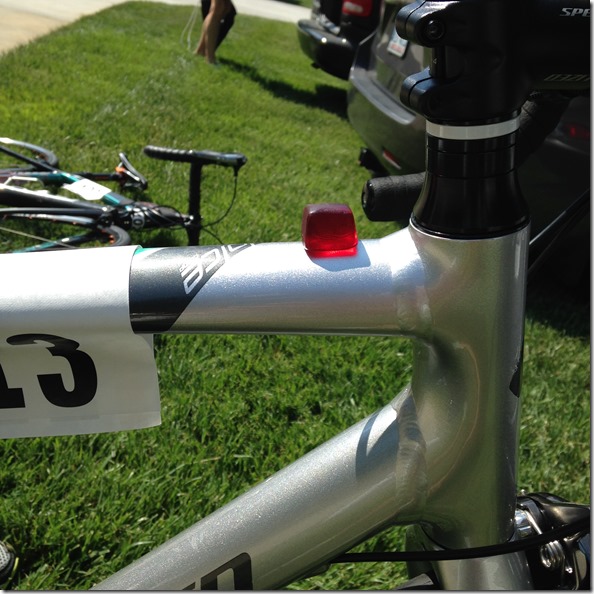 Reminds me of the bike-and-vaseline trick.
#2 – The race was at the Trump National Golf Club Charlotte, which is along the beautiful Lake Norman. The race start was ON the 18th hole!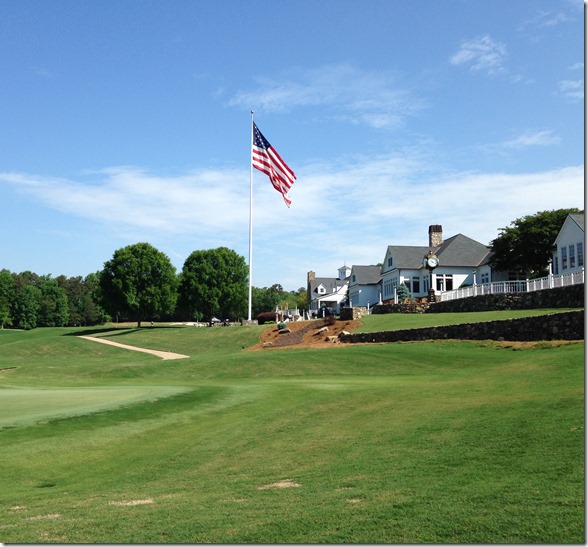 Right off the green and onto the lake… I loved this course! It was amazing and beautiful. A totally unique experience to do a triathlon off a DONALD TRUMP golf course and within a lakefront community.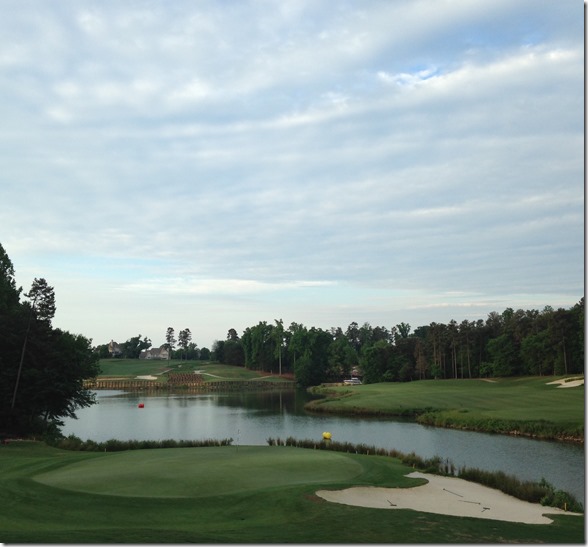 And #3 – After years of being a bit lazy in transition, I managed to pick up my pace and did T1 (swim to bike) in a respectable time of 1:47. I got out of T2 (bike to run) in 44 seconds! It's a vast improvement in comparison to my my usual 3 – 5 minutes.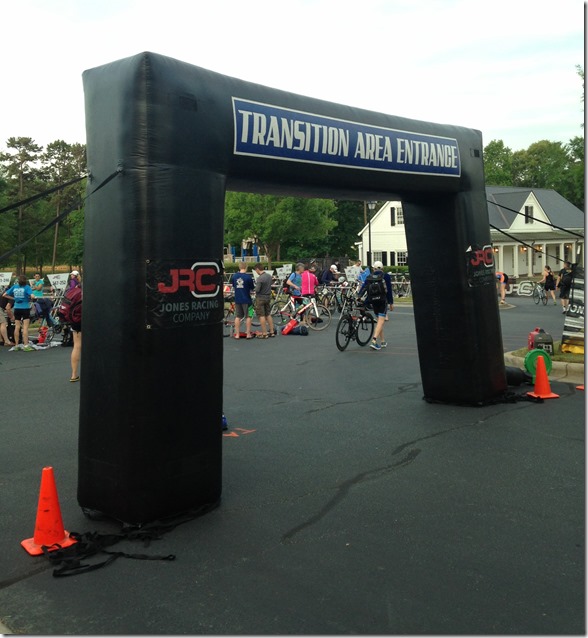 Here's a quick race summary:
Claire timed her early morning wakeup for 4:45, 15 minutes before my alarm clock – perfect! Brandi and I made the hour trek north without any delays, and we checked in, got bodymarked, and headed to transition.
I opted for a new transition technique… I usually stick all my gear for T1 in a reusable grocery bag and everything for T2 in another bag, so I run in, grab the bag, and rifle through to find my shoes, hat, etc. Time consuming, but I was always paranoid about misplacing something! This race, I laid things out directly under my bike on a small hand towel (like most people do), and it was WAY EASIER than fishing around a bag or a bucket or whatever. Also, I didn't bother to rinse my feet, skipped the bike gloves, and did all my nutrition on the course (I used to eat and drink in transition). This all equaled a faster time!
I ended up finishing in 1:36:19. Swim took 14:46 minutes, bike was 50:41 and run was 28:22.
I had problems with the swim. I ate breakfast too early and was too nervous to finish my 'second breakfast' before the race… I definitely felt like I was lacking energy and dragging during the swim. Also, I was under the impression the swim would be 750 meters, but it most definitely was shorter.
When I started the 13 mile bike, I ate all the fuel I had on me immediately. That helped my energy levels a lot. I went into the 5K run feeling strong and eventually caught up to Brandi. It was been really fun training with her, and she had an awesome race, too!
Pictures galore…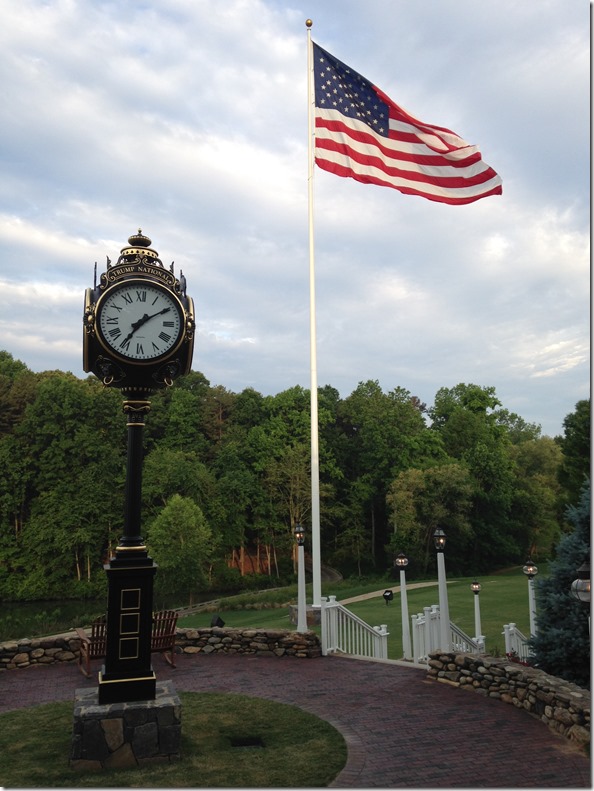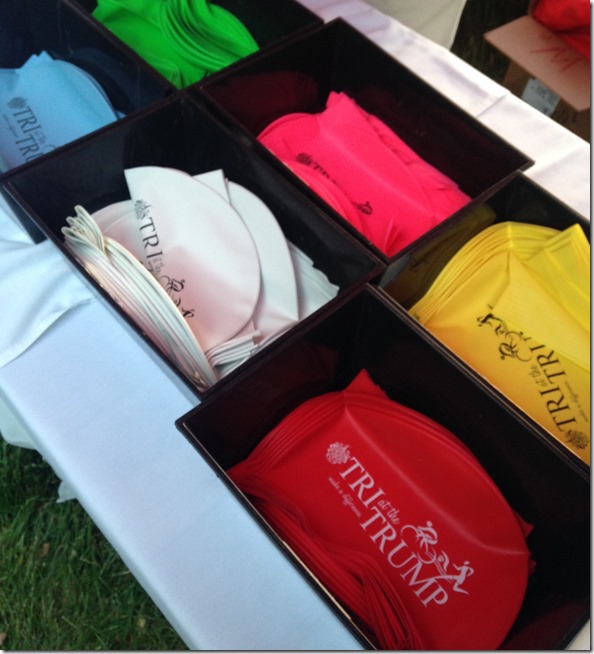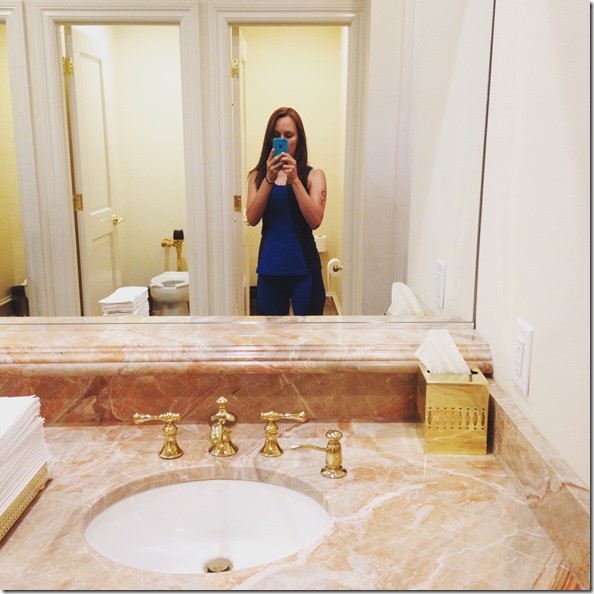 Side note: the country club's bathrooms were the nicest pre-race potties that I've ever been in by miles. No portapotties! And the run from the lake to transition took you from the shoreline into the club's BALLROOM (like with the chandeliers and fancy carpet and everything!) before dumping you into the parking lot out front. Cool, huh?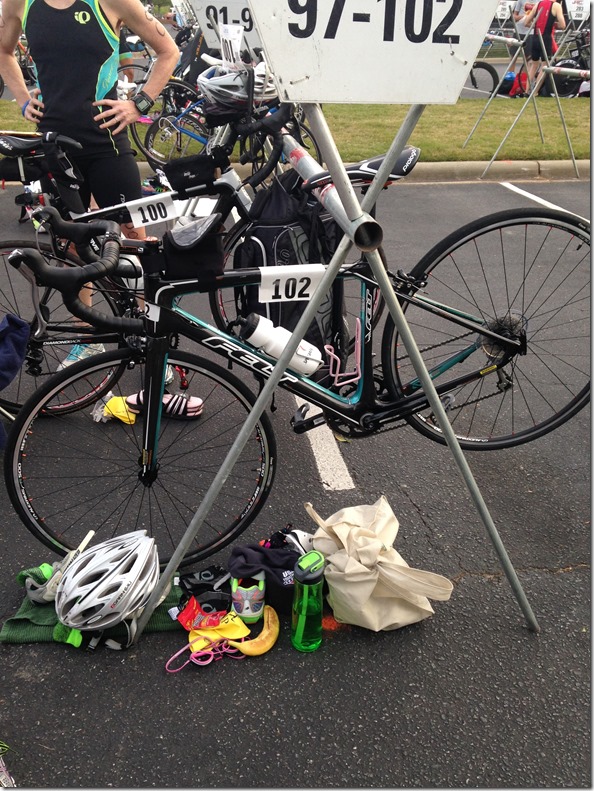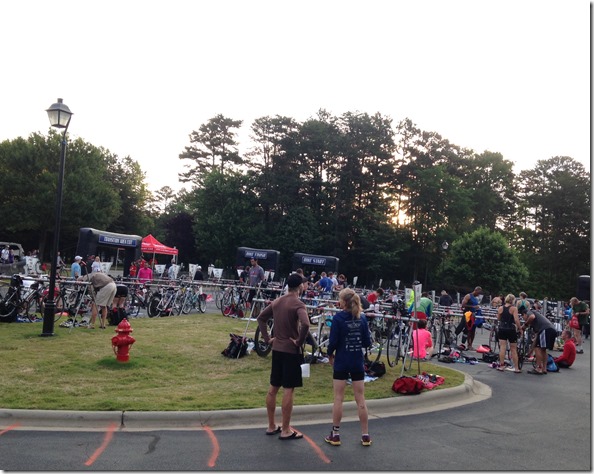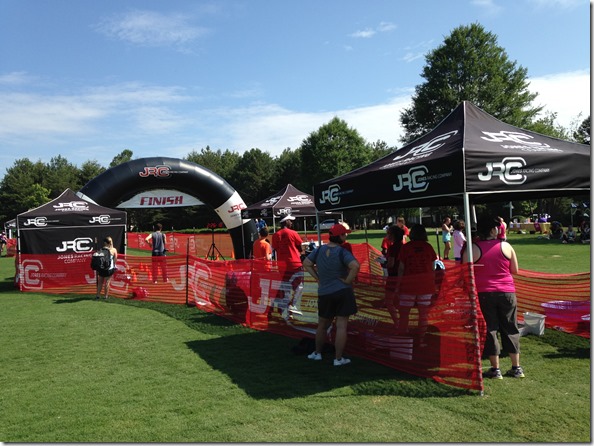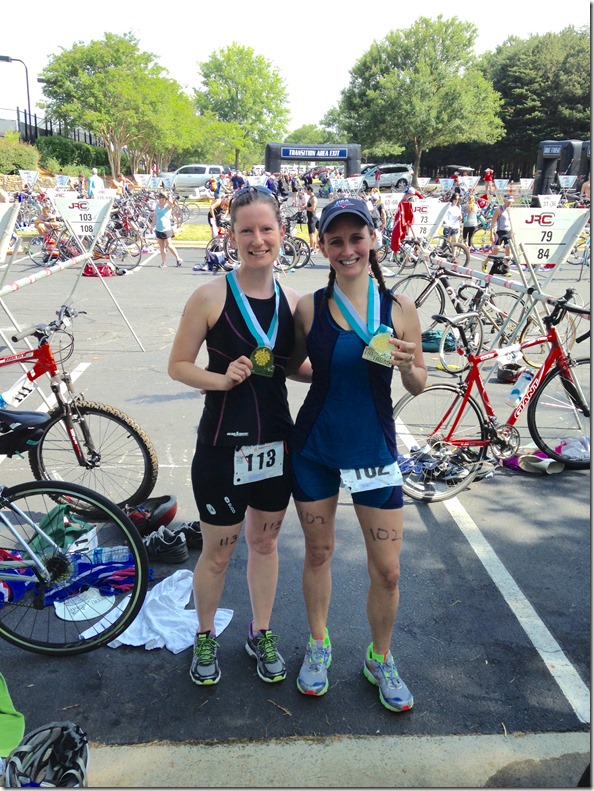 And last, but not least, I had the most amazing icy cold root beer after crossing the finish line… Oh sweet heavens. Tasted so good when it hits your lips.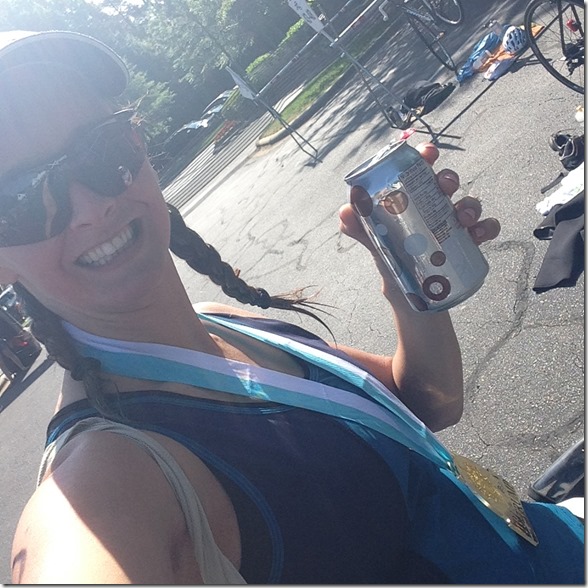 On the way home, we drove to Chipotle and got tacos to refuel.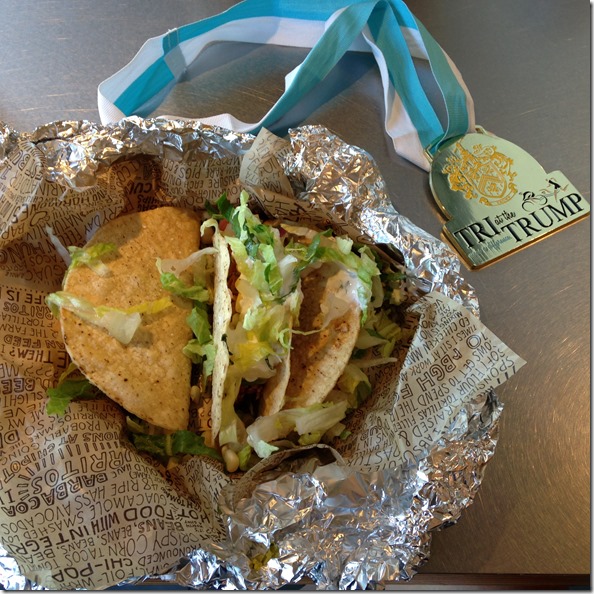 That (plus a comfy change of clothes!!) was such a perfect ending to an awesome race.