It's so dreary outside.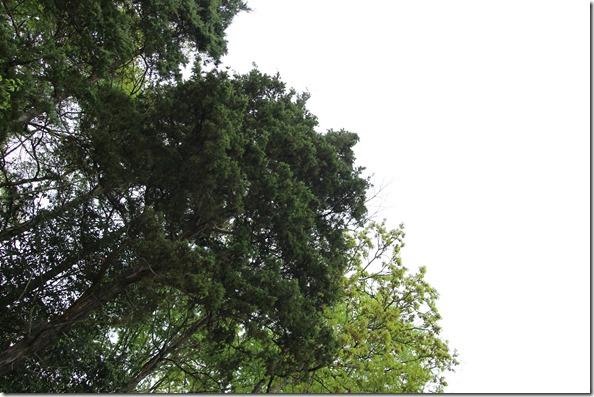 Rain, rain – go away!
Yesterday was a killer triathlon workout. Brandi and I try to do a brick on Tuesdays, and since our favorite spin instructor teaches on Tuesday, we start off with a bike.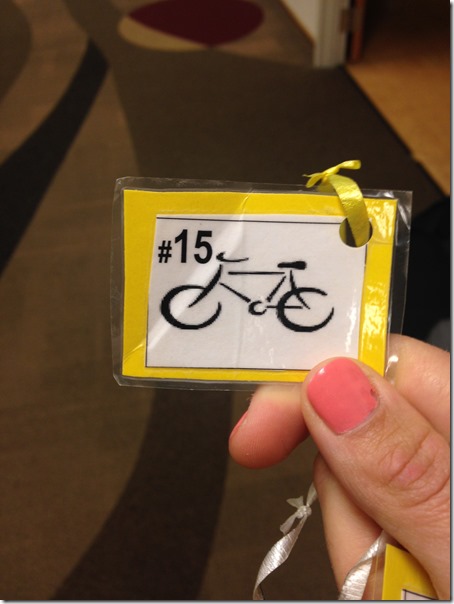 It was a good 45 minute class!
Then, we transitioned to the pool. They have taken the big bubble cover off the pool so now we can truly swim outdoors (in the rain). It was nice.
Verdict on the new goggles – I love them. I have had the same pair for YEARS (maybe seven?) so switching to a new pair feels like a big deal. But guess what? I didn't realized how scratched up my old pair was until I put these on! Hah. I can actually see! Miracle.
We did 1000 meters <—oh, that's something else that's awesome. I just found out that the outdoor pool is actually 25 METERS long, not 25 YARDS. Every bit counts.
We are getting SUPER excited for our upcoming triathlon. We're doing the Tri at the Trump. It's held at a country club in Charlotte; I have never done a tri in that atmosphere – the swim is in the golf course lake! Only 30 days or so to go…

Just for fun – check out my gym bag. It's a black hole.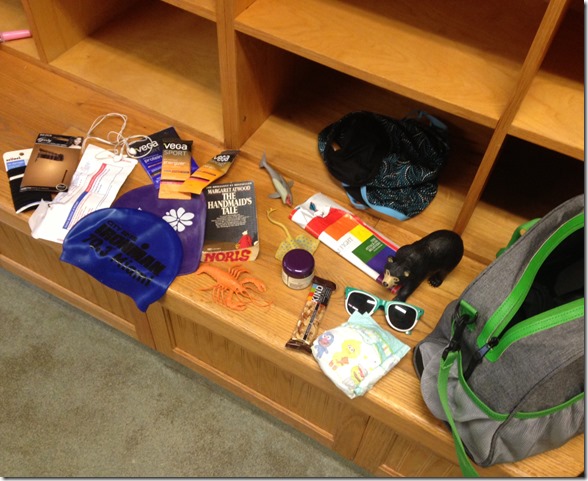 From left to right:
Hair fubbies and bobby pins
My car registration renewal letter (I gotta do that…)
Headphones
Two swim caps
Random Vega products
The Handmaid's Tale
A plastic lobster, shark, and manta ray
Face cream
TIME magazine
A KIND Bar
A plastic bar
Sunglasses
Diaper
+ everything that actually should be in my bag like clothes, shoes, a towel, shampoo, and a brush.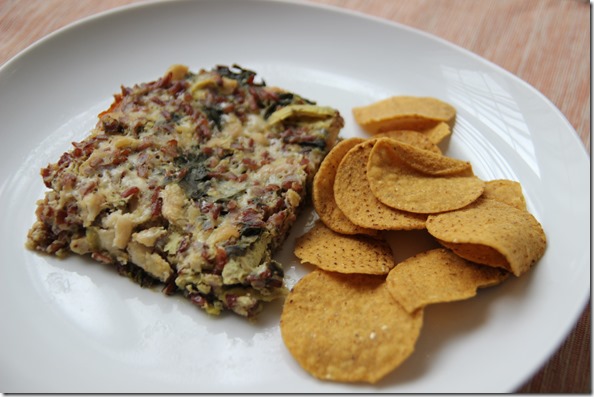 Even though I ate that KIND bar right after the swim, by the time I got home, I was starving. This lunch of leftovers was perfect. I made the Spinach and Artichoke Greek Yogurt Muffins in casserole form with red jasmine rice instead of brown, without onions, and with 1/3 cup basil pesto. AWESOME.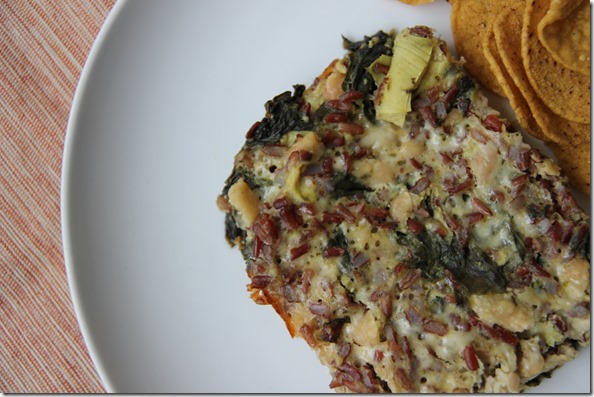 What are you training for?