Want to know the most effective form of birth control?  This guy: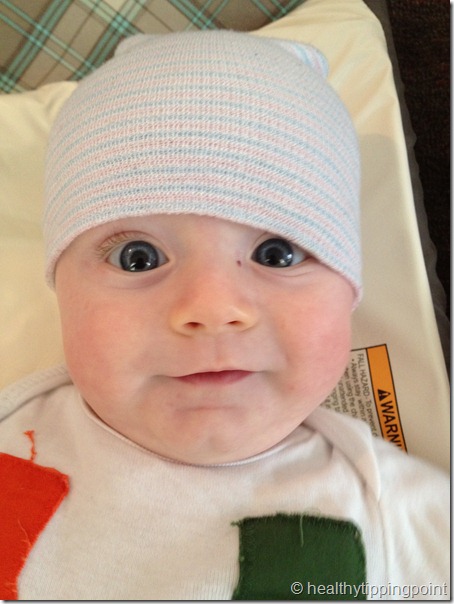 Juuuust kidding.  Kind of.
So – let's return to one of my most popular blog series, The Big Birth Control Question.  This is a topic that I've been discussing and debating since early 2010. The gist of the post series goes a bit like this: 
When I was pregnant, I addressed post-baby birth control by stating that my plans were to initially use LAM (the Lactational Amenorrhea Method).
Basically, LAM takes advantage of 'lactational infertility' that occurs while you are breastfeeding.  According to Planned Parenthood, it can be just as effective as the Pill.  The La Leche League claims that some clinical trials show it has a 99% effectiveness.  Basically, if you are a new mother who fits the following three criteria, you can use the LAM method:  Your baby is less than 6 months old, you are amenorrheic (your period hasn't returned), and you are breastfeeding day and night regularly (every four hours during the day and every six at night).  'More intensive' periods of breastfeeding extend your infertility further.  Feeding formula, pumping instead of nursing, and introducing solids have been proven to reduce the effectiveness of LAM.
After a few months, I planned to get an IUD put in: 
An IUD is a U- or T-shaped device that is inserted into the uterus; copper IUDs are non-hormonal and work by making the lining of the uterus inhospitable to sperm and any fertilized embryos.  The IUD has to be inserted and removed by a doctor and lasts up to ten years.  So there's a huge bonus – insert it and be done thinking about birth control – yay!  Plus, since the copper IUD ParaGard doesn't contain hormones, your period comes as it naturally would.  And it's 99% effective.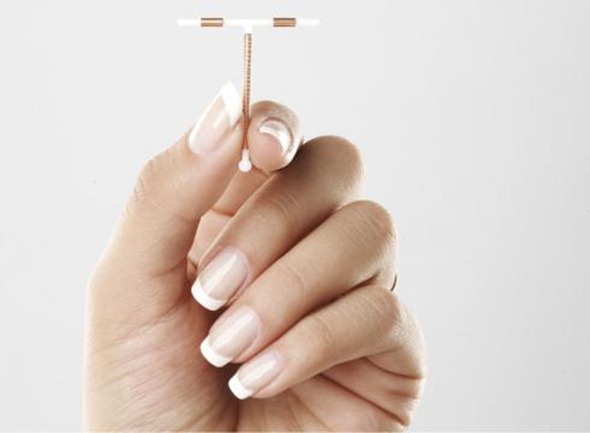 (Source)
So – how did that all work out?  Well, I ended up getting the IUD put in much, much faster than I originally thought I would (the fastest my doctor would allow – 8 weeks post-partum to the day). 
One of the things that I didn't account for was post-pregnancy bleeding, which lasts a relatively long time (for me, it was three weeks – pretty short compared to the average).  Once it stopped, however, it didn't really ever stop-stop for two months.  I had occasionally spotting, and I was never sure if it was post-baby bleeding or the return of my period. Of course, your period returning ruins the effectiveness of LAM, so I totally freaked out every time I spotted.  Another factor is that because I started to pump instead of actually breastfeeding, I occasionally went longer than the recommended time limit. I became very, very nervous that LAM wouldn't work, and that I would get immediately pregnant.  And – I mean this in the nicest way possible – getting pregnant again right now would be really upsetting.
I called my doctor and scheduled an appointment to get the ParaGard put in.  Since I had met my insurance deductible thanks to labor and delivery, the entire thing was free (otherwise, my early price-checking clocked it in at $800 – not sure how much it would be under the new ObamaCare, however). However, considering the device lasts 10 years, that's not so bad in the long run.  I've heard that getting the IUD put in isn't as painful if you've had a baby, but I have to say that the pain level was akin to a drug-free birth contraction… AKA really, really painful.  Thankfully, it only lasted for a few minutes.  But it was much more painful than I thought it would be, and I took a cervical dilator beforehand.
There are many risks associated with an IUD, as there are with many forms of birth control.  Risks include the introduction of bacteria during insertion, the risk of inflammation or scarring, a reaction to the copper/nickel, and heavier and more uncomfortable periods.  That being said, now that I have the IUD put in, the benefits are AMAZING.  I never have to think about birth control (huge bonus at this point in my life… I can barely remember to brush my teeth) and the IUD is now pain-free.  I love that it's hormone-free, as that was my major issue with birth control pills in the first place.
This all being said, I know the next question is, 'But seriously, as a new mom, how much sex are you having anyway?' HAH!  Well, I'm not going to get into specifics, but let's just say that things feel – ah – different post-baby, especially considering that I had a third-degree tear associated with an episiotomy.  It took about 10 weeks to feel close to normal for bedroom activities, and I know I'm still healing.  (Riddle me this: I could easily run completely pain-free after 4 weeks.)
So – that's my journey to date.  I really think it's so important as women to discuss birth control options and experiences, which is why I refuse to shy away from the topic. I'd love you to share about your journey, too, especially as it relates to post-baby birth control and your experiences with the horizontal polka after baby (if you're brave and willing!).