So, we moved to our current neighborhood in March, I gave birth in June, and I started running again in July, so I'm just now beginning to explore the surrounding areas to find… (dum dum dum!) THE PERFECT ROUTE.  It is a trying process.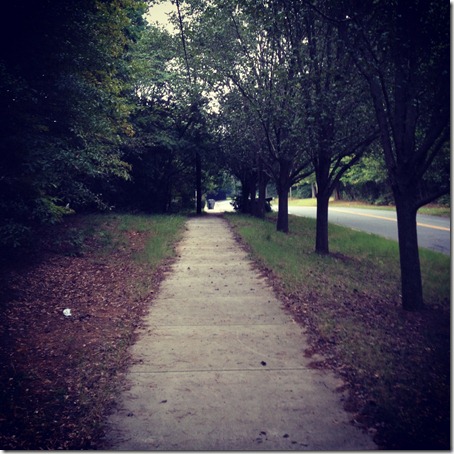 Can we talk about running routes?  People are so funny about them!
Type A:  Wants to run the same route, every time.  Enjoys knowing every mile marker, twist, and turn.  Likes routes that go in big loops, out-and-backs, or lollipops, as long as it has only a few stops.  Wants to end the run on a round number – i.e. a perfect 4-mile route.

Type B:  Would rather run a new route, every time.  Doesn't mind hitting a dead end or a major highway, as they would prefer to see new streets and get a little lost.  Who cares if they go a little under or over their intended mileage?
I am Type A.  I'm trying to find a great 4 mile route from my front door, but my neighborhood is PACKED with cul-de-sacs.  Literally – cul-de-sac hell.  There's a huge woody neighborhood that would be perfect for banging out a few miles… except every other street is a cul-de-sac and nothing connects.  Damn!  The former urban planner in me shudders.
I did 3.5 very Type B miles as I ran into dead ends and turn-arounds.  Maybe I will discover the ideal route soon… and then I will run the exact same path, step for step, four times a week.  Hah.
Lunch: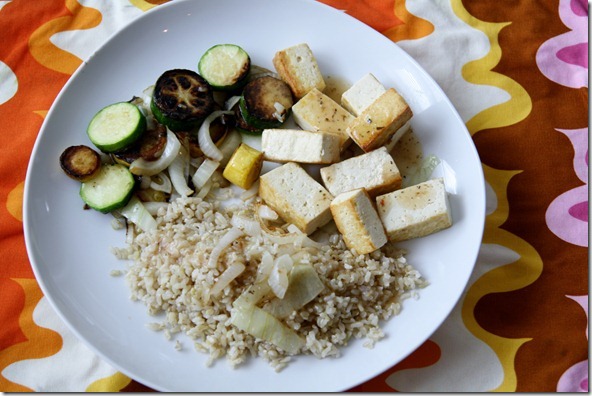 Zucchini and squash
Brown rice
Italian dressing over everything
In other news, things are CRAZY right now in Charlotte because of the Democratic National Convention.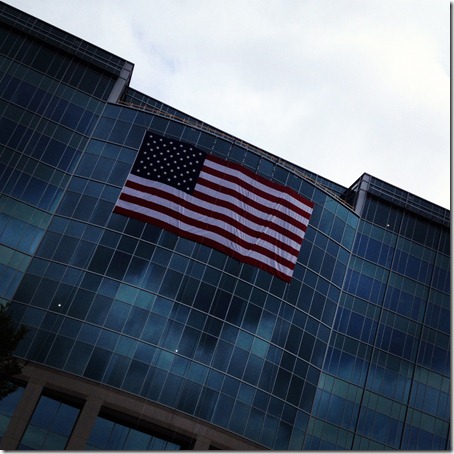 I kind of just want to bunker down in my house for the next three days and not venture out onto any roads at all!