I feel like I went all over Charlotte this morning!  First, I headed to Starbucks for a meeting with Girls on the Run – they're expanding their social media efforts and wanted some feedback (GOTR is a character development after-school program for elementary school girls).  Speaking of GOTR, how are my fellow coaches doing?  The Fall season is just beginning.  I hope everyone is having fun coaching – I miss it a lot and am trying to stay involved with the organization in any way I can!
After the meeting, the Husband, Henry, and I ventured to Uptown…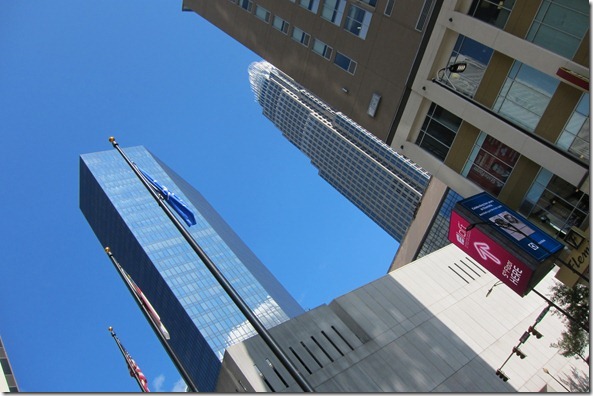 We spotted a sand castle version of Obama.  Pretty epic.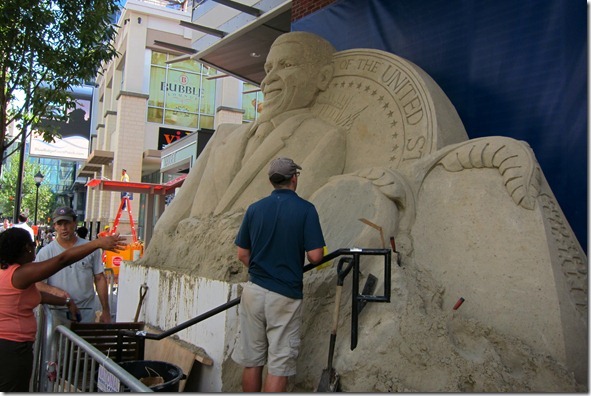 Our destination:  the arena for a 'Podium Tour' of the Democratic National Convention, which is taking place right here in Charlotte next week.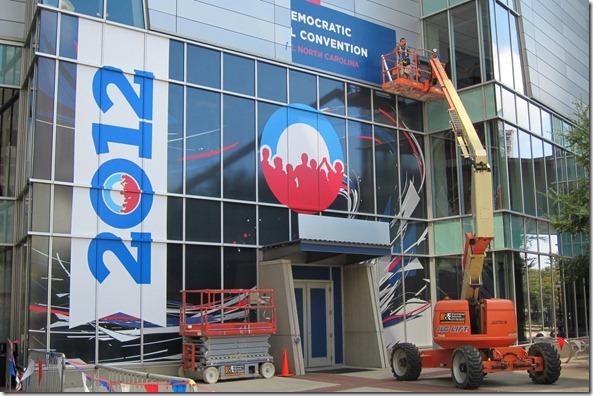 I was a bit concerned that the Podium Tour would be absolute madness – I was picture lines half an hour deep… or worse – but it was quite easy to get in.  Everything operated so smoothly.
We had signed up online for passes and were handed our credentials when we arrived.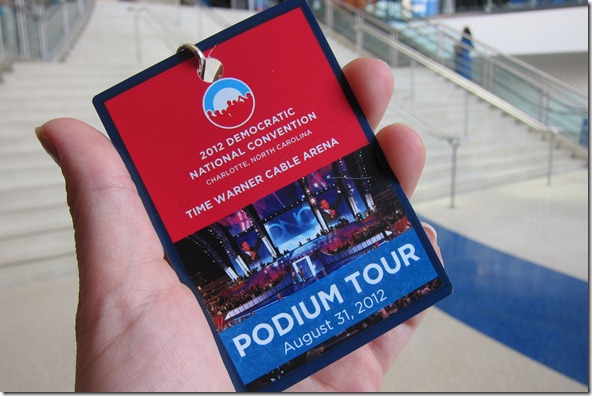 Henry's new party trick is holding onto toys (he just started to do it on Saturday – so cool to pinpoint the exact moment developmental milestones occur!), and he grasped onto his badge quite tightly.
The tour was a self-guided walk through the seating area for the delegates and down to the main floor.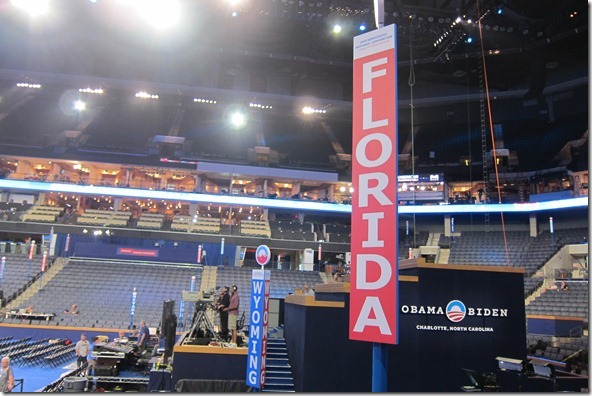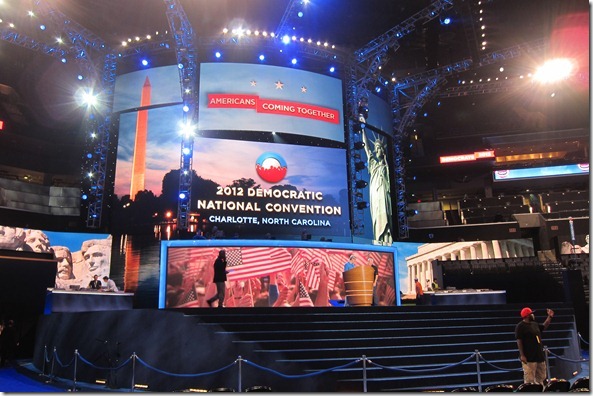 We almost flaked on the Podium Tour (sometimes small trips out seem totally overwhelming with the baby) – but I'm so glad we went.  It was probably a once-in-a-lifetime experience, and it was very neat to see the speaker's podium and the rest of the setup in person. I still have my fingers crossed that I'll win a ticket into Obama's speech (it's a lottery system).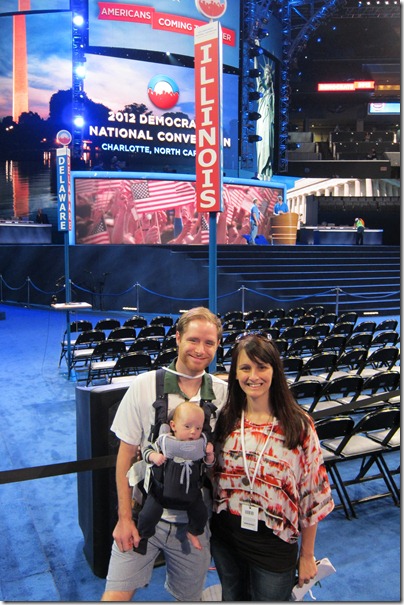 (We finally found a carrier that Henry likes – he rejected not one, not two, but three other carriers before settling into this Infantino GoGo Rider, which I got on consignment for $14.  I know the forward-facing carriers aren't ideal for babies' hips, but Henry hates being carried facing inwards, hence why he despised every other carrier I tried.  He loves to look out at everyone!)
After Uptown, we drove to Whole Foods.  I think Whole Foods was actually crazier than the DNC space.  It just opened on Wednesday.
Hot bar madness: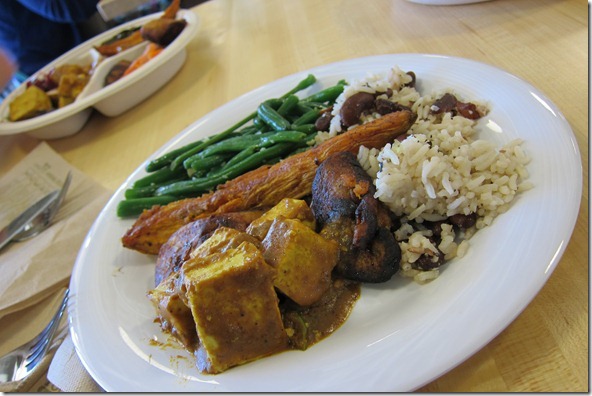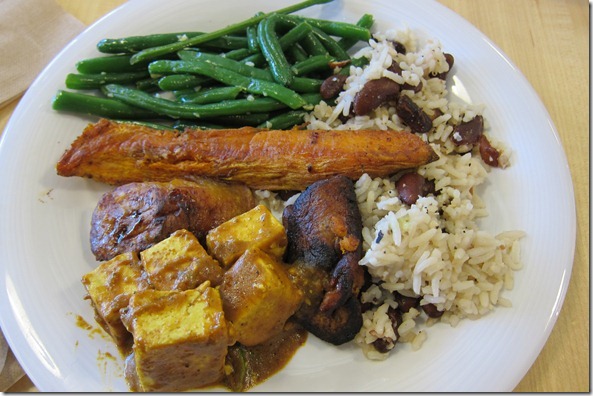 Whew.   That was enough excitement for today.  I think it's time for some baby cuddle action on the couch.