Hello from University of Central Florida!  🙂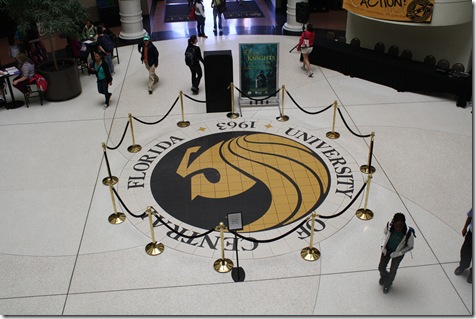 I'm at the student union because I'm doing two Operation Beautiful presentations today.  My presentations are a part of "Healthy Knights" Week.  Super excited to be doing more speaking engagements!
Since I had a presentation scheduled at 11 and another at 1, I decided to not pack a lunch and eat on campus.  Makes me feel young again!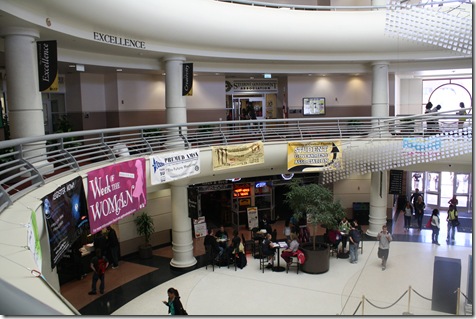 I wandered around and checked out a few options:  pizza, burgers, and fast food EVERYWHERE!  But then I stumbled upon this sign: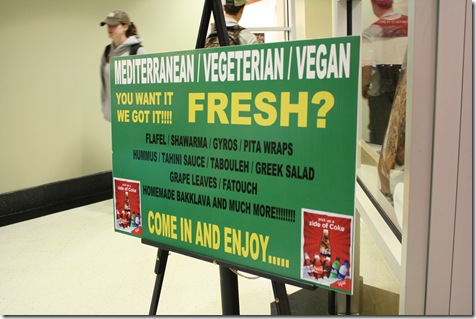 Um, yes please!
I ordered a falafel wrap with a Greek salad and hummus on the side.  With a water, it was $8.  Not too bad for campus dining.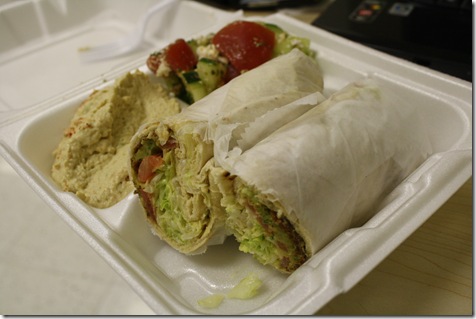 The wrap was pretty good.  Not super healthy by any means, but definitely tastier than pizza.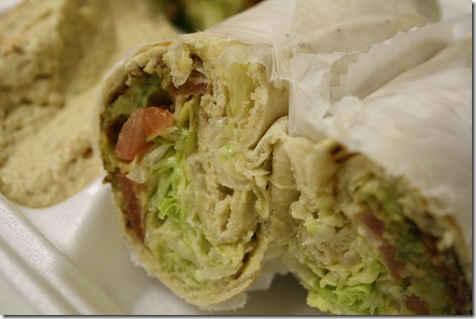 I had a little more than 1/2.
Plus, all of my Greek salad: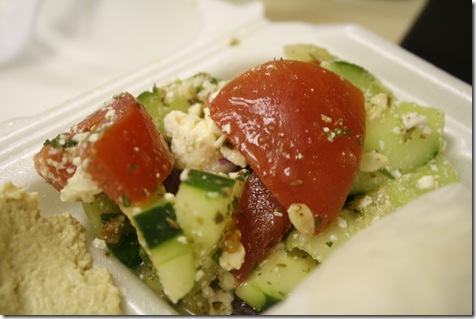 And most of the very delicious hummus.
I am very pleasantly surprised by UCF's healthier options.  Go, Knights!
Currently, I am eavesdropping on three students who are watching Obama's address on health care.  So collegiate.  I remember being so involved in politics while in school!  I've become a little apathetic.  Must read up on CNN!
Whether you're a former student or a current one, what are the best tips you have for eating healthy in college?  My favorite tip has always been to start each meal at the buffet with a bed of spinach, and then pile everything else on top!