Get excited…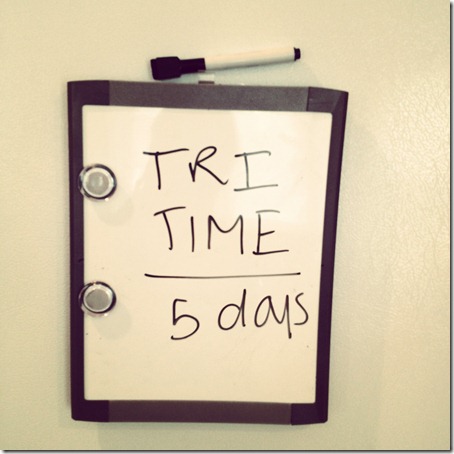 One of the things I'm doing to motivate myself for my upcoming triathlon is this countdown on our refrigerator white board.   The reminder is motivating me to eat well and hydrate, too.  And it's also causing me to practically pee my pants every time I walk into the kitchen – I am so excited but so nervous, too.  It's been a long, long time since I raced. 
James says I'll be just fine.  That makes me feel better.  Dogs always believe in you.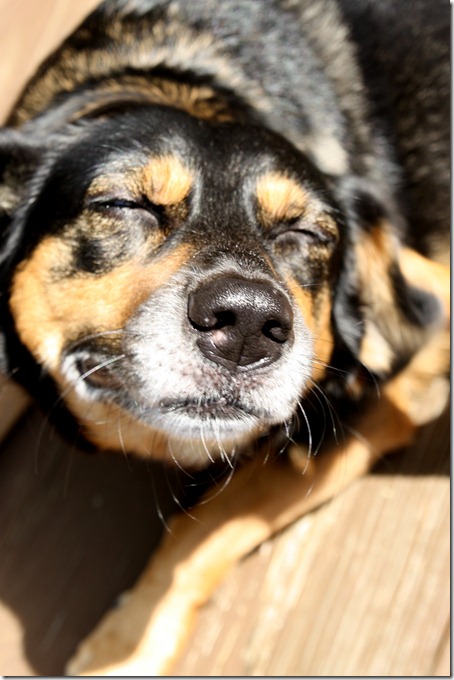 The blog has been severely lacking in puppy pictures lately.  Please forgive me, M+J aficionados.  They've been their usual sun-drunk, hungry, silly selves.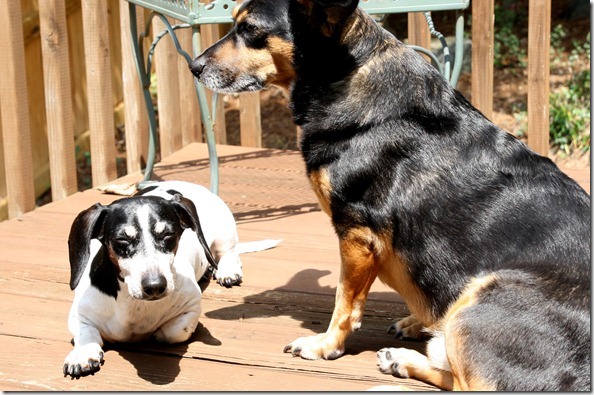 Maggie is slowly warming to Henry – wait, that may be an exaggeration.  I think she's just decided to pretend like he isn't here at all, hoping that she can eventually will him out of her existence.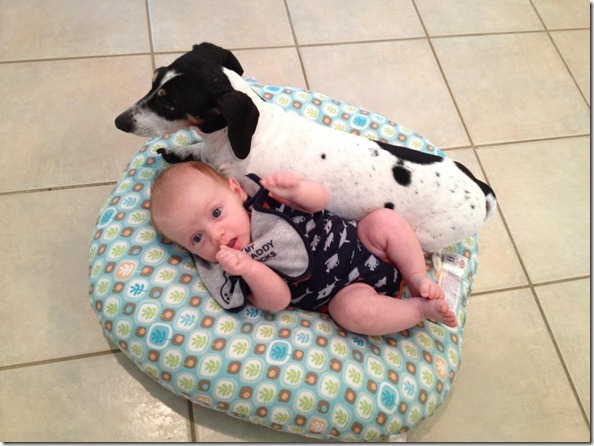 It's hard to be usurped.
Lunch: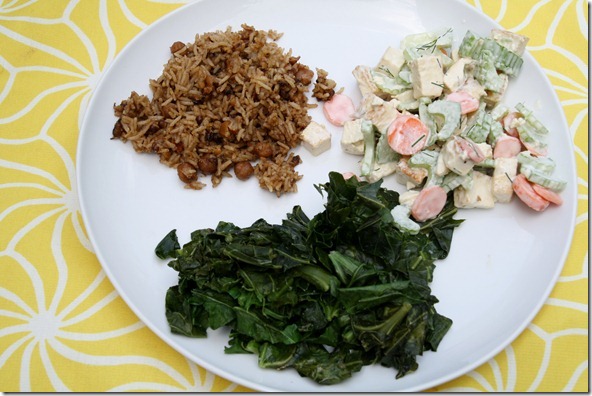 A completely random mix (kind of like a baby and a dachshund in a Boppy pillow…) but, again, we are LOW on groceries.
The highlight of the meal: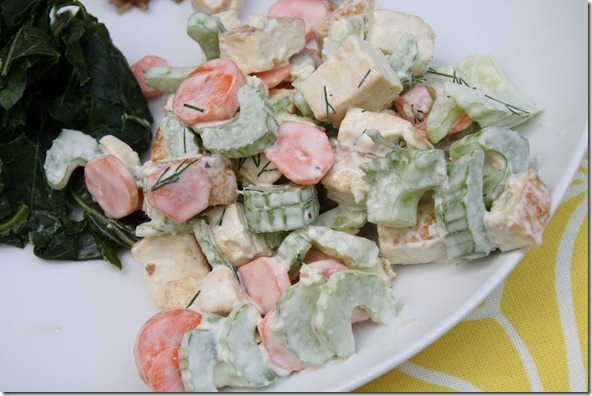 Tofu Salad
Ingredients (for five servings):
1 block extra firm tofu

3 stalks of celery

3 carrots

1/3 cup mayonnaise

2 tablespoons fresh dill

Salt and pepper
Directions:
Prepare tofu according to

cast iron tofu

instructions.  Place in fridge to chill.

Meanwhile, chop celery and carrots into thin slices.

In a bowl, combine cooled tofu, carrots, and celery with mayo, salt and pepper, and dill.

Serve!
It would've been especially tasty on bread… you know, if we had any in the house…