Lots of estrogen in the room!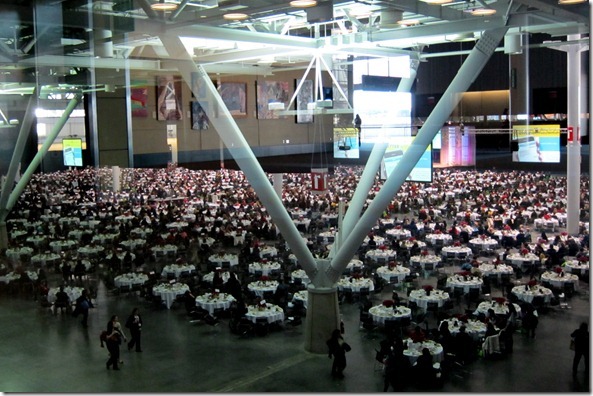 There's about 7,000 women at the Massachusetts Conference for Women – it is a crazy event (there's also a Texas and Pennsylvania version).  I was invited to talk to the Young Women's group (high schoolers) about Operation Beautiful.  At close to 400 attendees, I think this might've been my biggest group yet.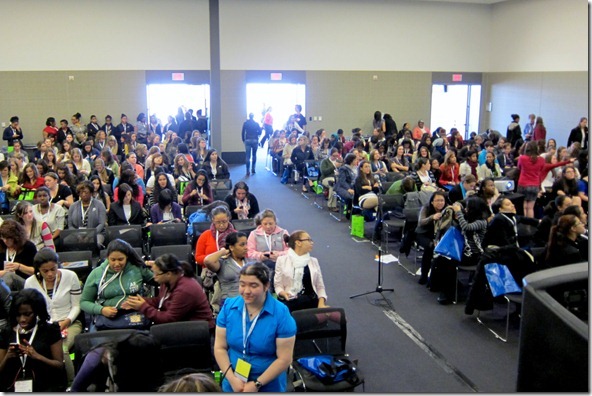 But honestly – the coolest part of this conference is listening to the other speakers.  Gretchen Rubin, the author of The Happiness Project, is here, as is Olympian Marion Jones.  In total, there are over 100 speakers! 
The theme of the conference is "Live Fearlessly."  The speaker before me was Barbara Lynch, a chef and owner of eight restaurants in Boston who doesn't have any formal training and didn't even graduate high school…. One of the things that she said that really stuck with me was how most people want you to fail because they are afraid of failing themselves.  They'll trash your ideas, say you can't do it, laugh at your suggestions… But the key to succeeding is not to listen and just pursue your passion.  I think so often we go through life looking for validation from other people, and if you keep waiting for people to validate you, you'll never get anywhere. 
The other concept that's been discussed a lot is being authentic.  I think it's hard to be authentic in the work world…. You're always trying to anticipate what other people want from you and responding in kind.  One of the best tips that I've heard is how important it is to just step away from your daily life and take time to reflect on your true passions.  It's hard to find your authentic self amongst all the chores and commitments.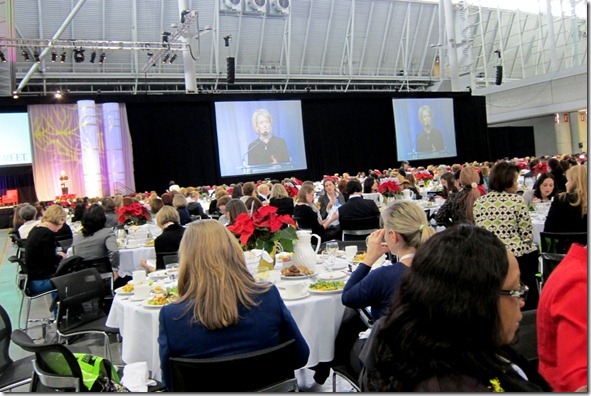 And major kudos to the conference for this nifty lunch.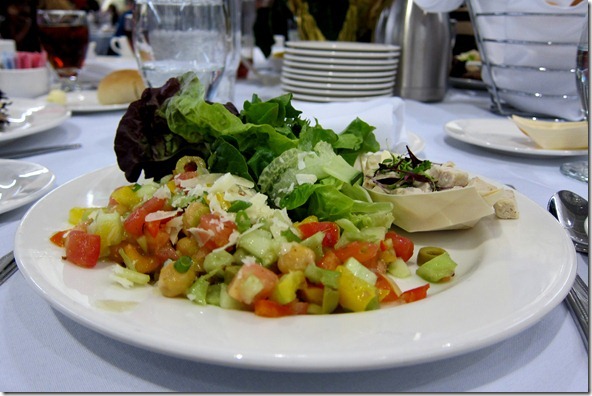 It must be hard to figure out what to serve 7,000 people.  But this meal – a veggie and chickpea salad with greens and a side of chicken and bread – is perfect.  Depending on what you ate, it could be vegetarian and/or gluten-free. 
After my speech, I signed copies of the Operation Beautiful book.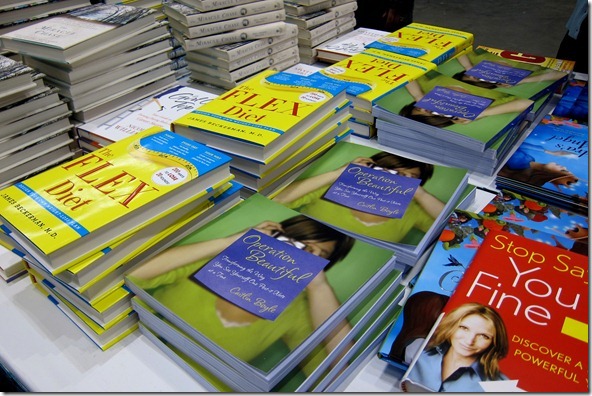 And now I'm chilling in the speaker's lounge.  I'm going to attend some of the afternoon panels about motherhood.  I figure I need all the advice I can get!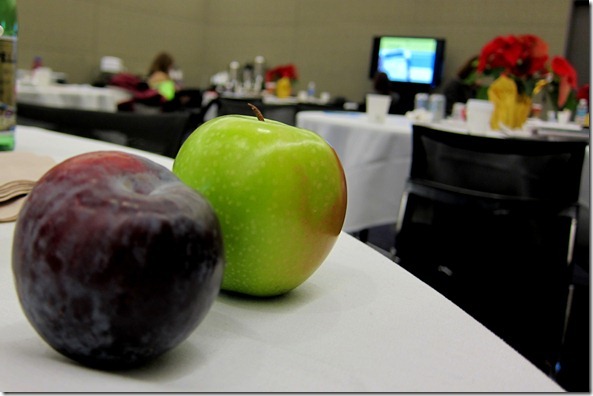 Have you ever tackled a dream that other people said wouldn't work out?  What happened?