Good morning, world!  The Earth says HELLO!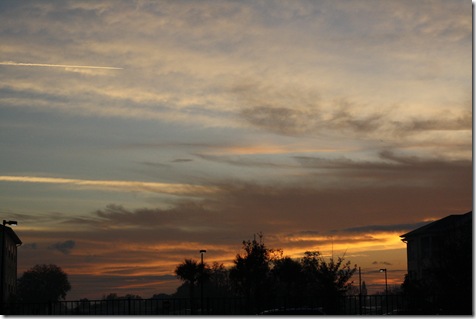 Love Florida sunrises.  🙂
I am on a serious oatmeal kick.  Today's mix:  Pumpkin Oatmeal: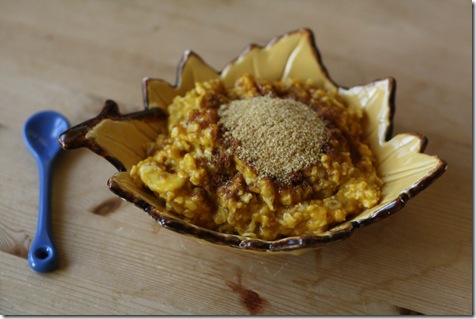 Us Southerners get screwed when it comes to canned pumpkin, by the way.  I hear its available year-around in the North, but it's only available in the grocery store from October – December.  I picked up 8 cans last month, including two cans of organic pumpkin: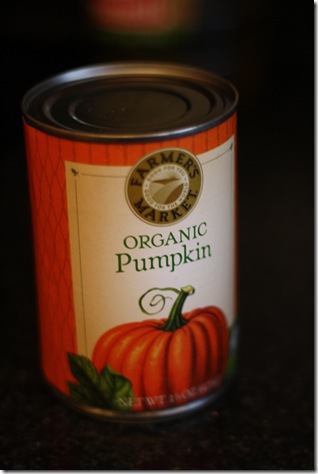 But I was kind of disappointed by the organic pumpkin.  It just didn't taste the same as Libby's brand.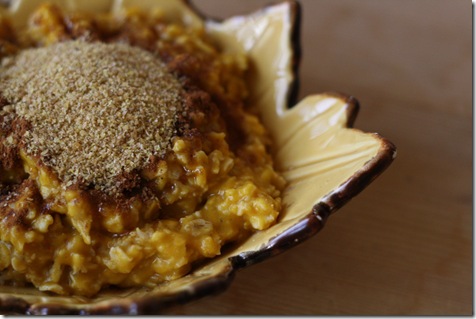 My oatmeal contained:
1/2 cup oatmeal
1/2 cup almond milk
1/2 cup water
1 sliced banana
Toppings: nutmeg, cinnamon, flax, and brown sugar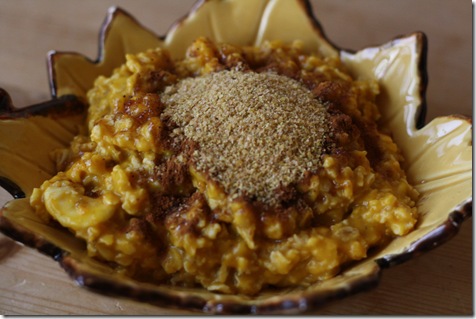 Regardless of the pumpkin, there's no such thing as a bad bowl of oatmeal.  :)  Even mediocre oatmeal is still pretty good!
Excuse Me While I Wax Philosophical
Last night, something really weird happened to  me.  When returning from my run, I was suddenly struck by a thought of a particular person in my life.  And for some reason, I was having HORRIBLE thoughts about this person.  I kept thinking they had been murdered!  And I shook my head, told myself I was being ridiculous, and that they were fine.
Low and behold, I come home, look at my cell phone, and I have a voicemail from that particular person!  Without going into details, something really bad had happened to the person.  Weird, huh?
I know people who have woken up, said "This is going to be a bad day," and then someone they love dies without warning.  Now, that's freaky.  
Thoughts:
If you can "sense" that something bad has happened to someone you love, does that mean that we're emotionally/spiritually connected to that person and can "feel" their emotions, even when they are 1,000's of miles away?
If you can PREDICT that something bad is GOING to happen when the events of the incident have not been set in motion (i.e. you know it's going to be a bad day, but your loved one hasn't died in a car crash yet or even gotten into the car),  what does that mean?  Does it mean that time is not linear?  That time folds back onto itself?  That time is liquid?
What is the implication that we cannot "sense" bad things happening to strangers, even when that suffering is very great?  Like, I didn't feel like something terrible had happened during the Haiti earthquake.  Does this mean we can only sense people we are close to? Why is that?
OK, that was a little out there for Healthy Tipping Point, but seriously, these are the kind of things that keep me up at night.  Have you ever had a moment of ESP like mine?