Last night was my brother-in-law Nick's 21st Birthday celebration!  It was quite the experience.  🙂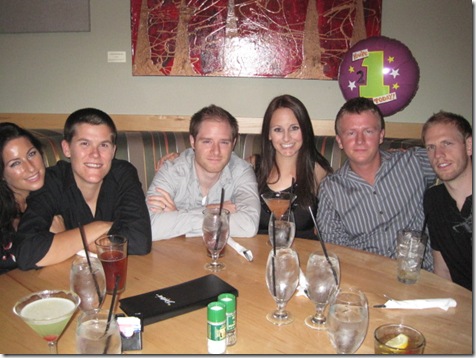 We started things off at Dexter's, a cute little restaurant in downtown Orlando.  Dexter's has good drinks, yummy food, AND it's only a rickshaw ride away from the clubs.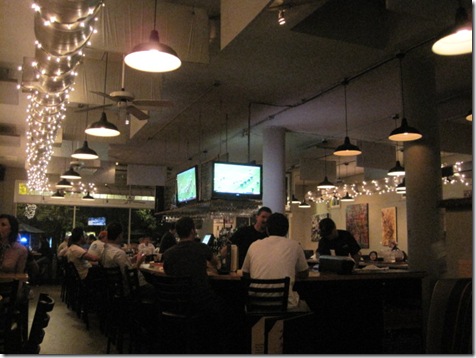 I started off with an Upside Down Pineapple Cake Martini.  I drank quite a few drinks last night, but I decided it would be pointless to photograph them all.  So, multiple this by a lot: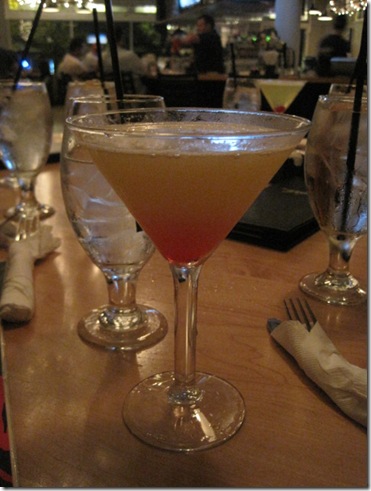 By the time our food arrived, I was practically chewing off my arm – 17.0 mile runs will do that to a girl!  The Husband and I ordered Zuchinni and Goat Cheese Empanadas.  I had one: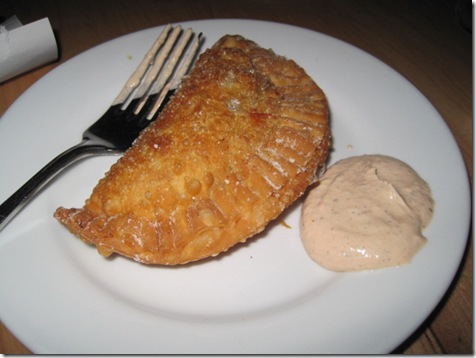 And we also split a Veggie Sandwich: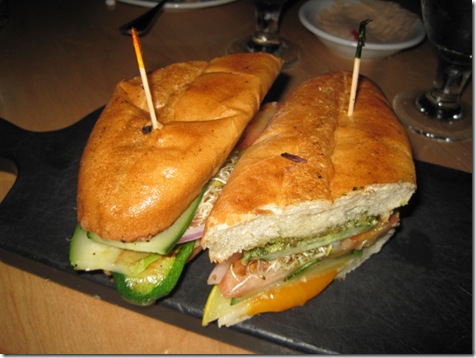 And fries: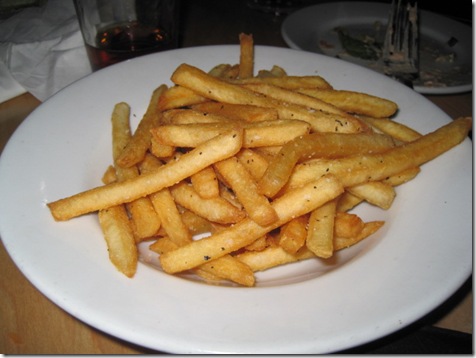 Part of Nick's Birthday celebration was that he had to complete a Scavenger Hunt that the Husband and I put together.  It was pretty silly and fun to watch Nick try to complete these 21 Things:
Chug 2 Waters:                                     Make scary faces with a girl:
Find a business card:                           Do the YMCA:
Do a minefield shot (4 of these are water and 2 are clear liquor; that's why it's a minefield):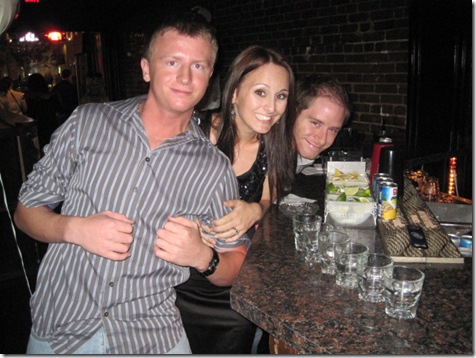 Find a girl with a tattoo:                       Find a girl with an October birthday:
Chug a beer with a girl:                        Play Truth or Dare with a stranger:
Find women in animal print: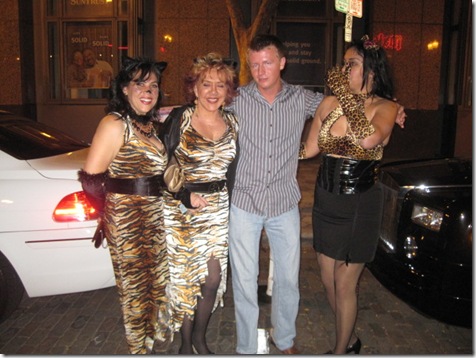 Find an out of state license:                Get a kiss on the cheek:
He couldn't complete all 21 Tasks (some of them were HARD), but he had a really good time trying!  :)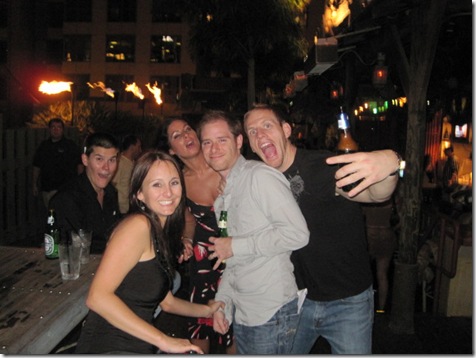 We didn't get home until 2:30 AM! I managed to avoid the pizza made in the kitchen around 3 AM, which is a good thing because I've found that eating late at night actually makes my hangovers worse.  Anyway… Woo hoo, I partied like a young person again.  :)  The hangover remedy that the Husband made for us last night WORKED like a charm.  I also took it again when I got back home, and I'm currently sipping another brew.  We're taking about bottling it and patenting it! 🙂
I'm also eating a lovely bowl of oatmeal: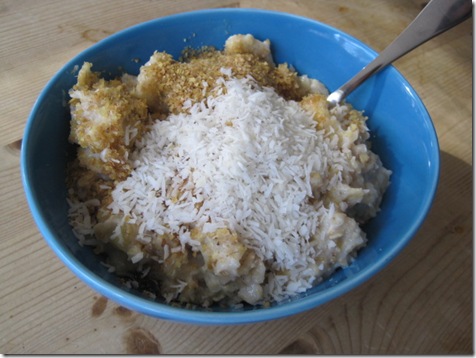 And trying to pull my life together because I have another party to attend tonight!   🙂
HAPPY HALLOWEN!